As a mother of a sometimes fussy eater (especially during lock-down) I am always on the lookout for easy recipes, tips and tricks which can help ease the meal time frustrations in our household.  Fussy eating is common among toddlers as they begin to develop their own personalities, tastes and dislikes.  We all want the best for our children and to ensure they are eating well so they can develop and grow, but it can be tough when they outright refuse the food put in front of them.
So when I met Vicky from Pasta & Play who was eager to share her advice with fellow parents, our chat was a recipe for success.  Vicky established Pasta & Play with the philosophy to:
Educate people to eat healthier and enjoy the cooking experience. Cooking together is a bonding time that brings family and friends closer.  And the benefits don't stop there – cooking is a relaxing activity too.
Take a look at what Vicky had to say about dealing with a fussy eater, and how cooking with your children is a great way to encourage them to experiment with foods.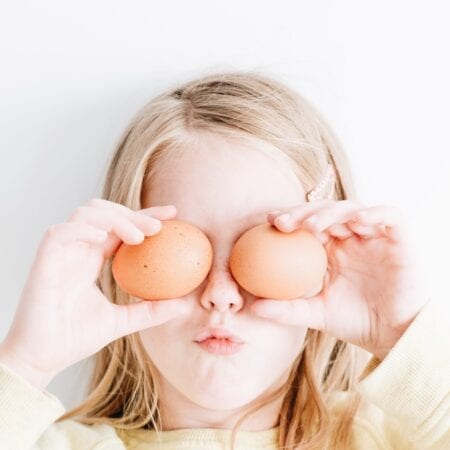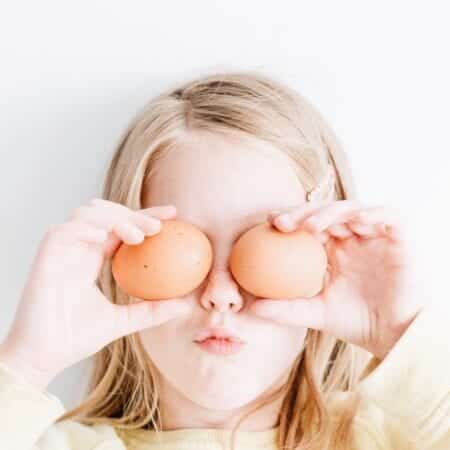 Hi Vicky, thank you for taking the time to speak with me. I love that you have established a business to encourage families and children to cook together and enjoy food.  So, let's jump straight into it! In your words, what do you consider to be a fussy eater?
It is an eating style of not eating most food and of not being willing to try any new foods.  They generally have a strong preference for certain foods and this can lead to unhealthy dietary habits in young childhood.
I must admit, I was pretty terrible when it came to eating fruit and vegetables when I was younger.  And now as a mother, I still find it difficult to always get the balance right.  Can you tell me in your experience, what our little ones should realistically be eating on a daily basis as part of a balanced diet?
I am not a nutritional expert but I work with nutritionist and dietitians and they all insist on the same thing – variety. Kids should eat a variety of foods, including different types of vegetables, fruits, grains, dairy and protein.
Given you have set up a cooking business, you must be an expert at encouraging a fussy eater to enjoy a healthy and balanced meal.  So, what are your insider tips and tricks?
Cooking with kids helps a lot. Being exposed to touch, smell and experiencing food opens up a child's relationship with food. I have experienced this myself, with my son. You wouldn't define him as a good eater per se.  But he has become an adventurous eater that is willing to try everything before deciding if he likes it or not.

Another tip is to be patient and try not to get stressed out. If Alex tells me he doesn't like something, I don't force him to eat it but I would offer it to him again after a while. He changes his mind constantly and he goes through phases. If he does not eat much one day, I try to be calm and not stress about it.  I think it is important that they listen to their bodies and eat as much as they need, when they need it.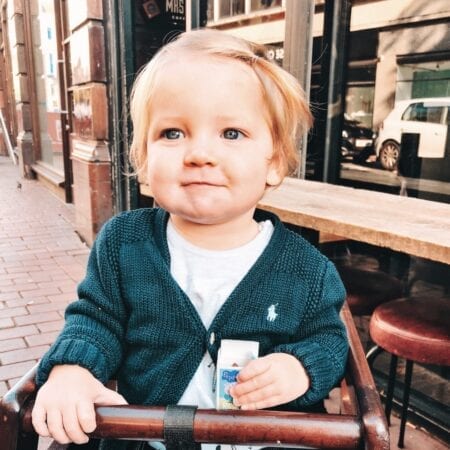 I think many of us are from an era when you 'couldn't leave the table until you had finished your dinner'.  But what do you think – should we force our children to eat the food we put in front of them?
I wouldn't do it, unless it is required for health reasons. My mum used to do it with me and as a result I had an eating disorder when I was a teenager.  I think it is more important to build trust with your child when it comes to food, and appreciate that they will know when they have had enough.
Yes, I tend to agree with you on this point.  If my daughter does not eat much, I just try to make sure she has a tub of yoghurt or a glass of milk before bed so she doesn't wake up hungry through the night.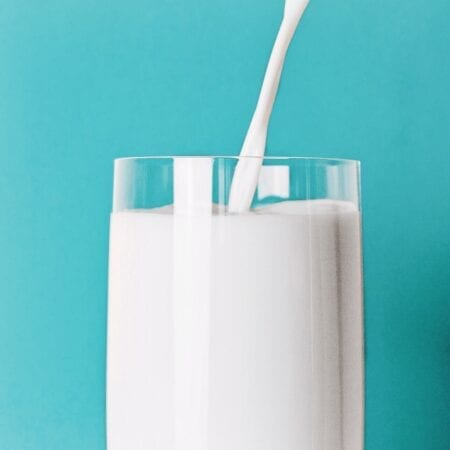 I don't know about you, but food has been a constant worry for me during lock-down.  That, and not knowing how to constantly entertain my child.  Firstly it was trying to source groceries when everyone was stockpiling EVERYTHING.  And now it is the constant cooking and cleaning up after my toddler.
What has been your quick and easy cheat meal for the family during lock-down?
Quiche is amazing and always goes down a treat in our household, even with a fussy eater!  I throw in any leftovers or veggies I have in the fridge, mix it with eggs and cream, bake it in the oven and it is done.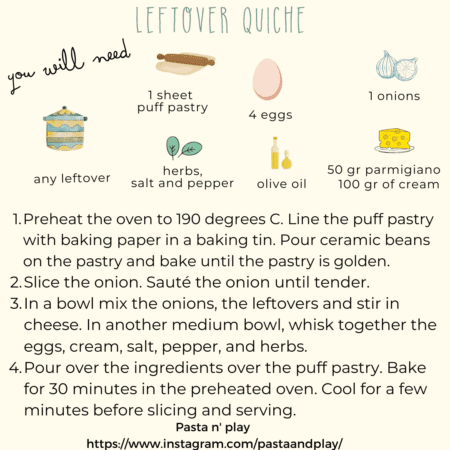 And if your children are anything like mine – there is a constant demand for snacks!  What is your fave nutritious snack for your kids?
Now that summer is approaching, I love making ice-creams.  I chop fresh fruit and store it in the freezer.  When I need it I blend it until smooth and the ice-cream is done.  Zero added sugar and zero wastage.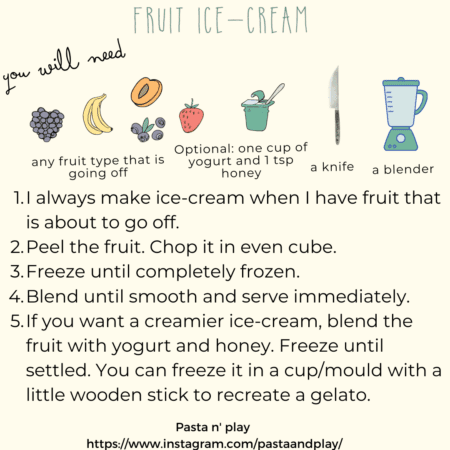 That's brilliant – I will have to try these! For those families who might be struggling to plan meals for their fussy eater, can you suggest a menu to follow?
Here is a basic menu planner for lunches and dinners, Monday – Friday.  All of these recipes are available for parents to follow on my Instagram.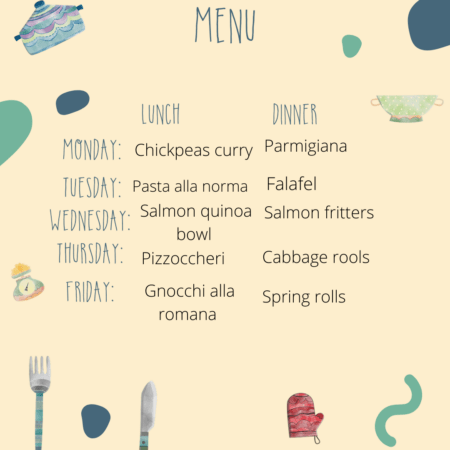 Finally, where can parents with fussy eaters find out more information about Pasta & Play and why would you encourage them to join a class?
They can find me on social media (Insta and Facebook), my website and on Obby. I teach parents simple recipes that the whole family can enjoy.  I create for parents and kids a special bonding experience that they can recreate at home.  My classes are a safe space where kids can experience a variety of smells, tastes and textures.
Thanks Vicky – I appreciate your valuable insights you have shared with me today.
I hope this has helped my fellow parents if your child is a fussy eater too.  Either through recipe ideas and suggestions, or providing comfort in knowing that you are not alone.  I never thought food would be something I stress about, but with a little bit of patience and persistence, I am sure we will have long term success.
If you are the owner of a fussy eater, give me a shout out in your comments below.  Or if you have any never fail recipes, please share them with me too.  Hang in there everyone! Shell x
If you loved this post, Pin It!