Teaching your child to respect other cultures from a young age will help them learn to celebrate and ultimately respect diversity. They probably have classmates at school or nursery with different cultural backgrounds, so it would be great if they could understand more about the traditions and customs of their peers. Here are some tips from a preparatory school in Hertfordshire to help get you started.
Disclosure: This is a partnered post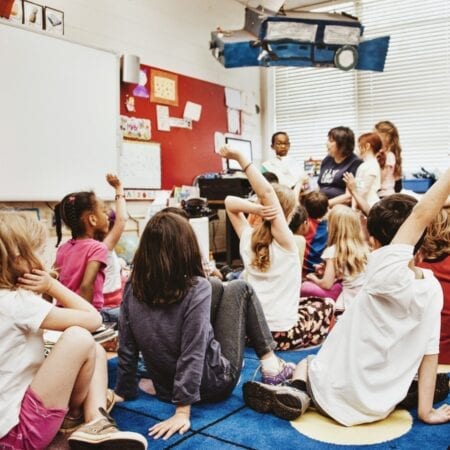 #1: Show Them A World Map
A great place to start is by showing your child a map or globe and teaching them about all the different countries around the world. Talk about which countries are hot and which are cold, what languages are traditionally spoken there and other important facts. The idea is to help your child understand that they inhabit a tiny part of the world; there is so much more going on out there that they can learn about.  Better yet, travel the world with your kids and let them experience all the different cultures first hand!
#2: Celebrate Different Traditions & Cultural Events
Try investing in a calendar and jotting down all the important events and celebrations from around the world so that you can celebrate in your own way at home. This will help your family learn about different traditions and where they come from. You could celebrate Chinese New Year, Hanukkah, Thanksgiving, Diwali, Eid, Easter and countless other religious and cultural events. Find out what foods are usually eaten on the day; what clothes are worn and what music is listened to.
#3: Explore Foods Of the World
Food is actually a fantastic way to explore other cultures, not just on religious holidays. Get your child involved with the cooking and try and use ingredients traditionally used in different countries. Use the appropriate utensils and serving techniques to make the experience as authentic as possible.
#4: Enjoy Books & Films
Of course, there are also lots of books and films that you could read/watch together to help your children learn about other cultures.  The possibilities are endless, but ensure these are age appropriate first.
#5: Be A Positive Role Model
Always be a positive role model when it comes to teaching your child to respect other cultures. This means you should refrain from making any stereotypical "jokes" or putting on an accent for comedic affect. While you may think this kind of behaviour is harmless in your own home, it is actually very offensive and can teach children that it's acceptable.
We trust these few easy to follow tips will help you to teach your child how to respect other cultures.  Many of us live in multicultural towns and cities, and travel the world for various different reasons throughout our lives.  So it is important that children understand and respect cultural differences from an early age.
this is a contributed article