Are you interested to know how to enjoy luxury travel in Egypt? Egypt is a country that evokes immense feelings of grandeur at every turn, through its many landmarks and relics that detail aspects of its opulent past.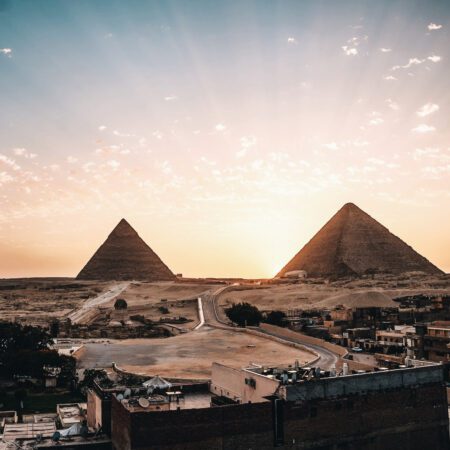 Being such a diverse country, there are so many different holiday types that can be enjoyed on Egyptian shores. From families looking to make a splash in the Red Sea, to senior couples seeking an entirely more laid-back retreat – there truly is something for everyone across this eclectic land. And, if it's a splendour-filled holiday you're seeking, Egypt has plenty to offer.
In this post, we explore how you can enjoy a high-end travel experience in Egypt, highlighting some of the most important elements to help inform your five-star itinerary.
How To Enjoy Luxury Travel In Egypt
Hotels
Whenever you're planning a premium break away, finding suitable accommodation is always one of the most important factors to consider. Fortunately, luxury hotels and accommodation options are plentiful in Egypt, especially in the more commercialised tourist areas. Sharm El Sheikh is one particular hotspot for high-end holidays, with luxury-seeking travellers flocking to this acclaimed resort on the southern tip of the Sinai Peninsula.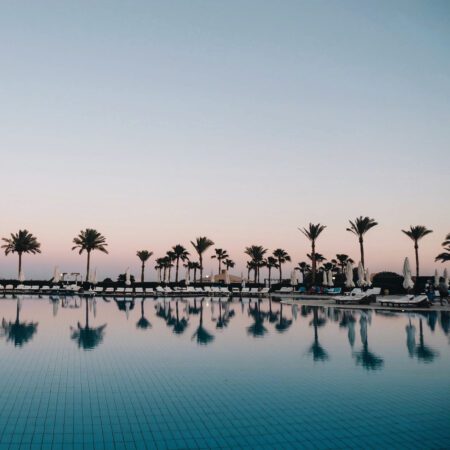 In 2022, four hotels in Egypt were recognised at the revered Global Luxury Hotel Awards, two of which can be found in Sharm El Sheikh – Albatros Palace Sharm and Domina Coral Bay. Both of these beach-side resorts offer all the amenities you'd expect from a deluxe hotel stay, complete with world-class dining options and wellness facilities to help you truly relax and recharge. Whichever part of the country you choose to visit, you're sure to find plenty of options available to suit your needs, so don't be afraid to branch out away from the most popular destinations if that's more your style.
Tours & Excursions
After all that relaxing, you may be inclined to absorb yourself in some Egyptian culture and venture out on a day trip. Whether you're wanting to learn more about the Great Pyramids of Giza, or perhaps walk through the Valley of the Kings, there are always plenty of more premium tours to choose from when planning your day trips.
It's advisable to spend some time prior to your trip researching the options. But if you tend to enjoy more spontaneous holidays, you can always speak to your hotel once you arrive. The staff will be able to provide you with all the information you need to ensure you can tick everything off of your itinerary without compromising on comfort.
Restaurants
Egypt's all-encompassing culinary scene sees street vendors serving traditional local treats sitting alongside some of the world's most exclusive restaurants, showcasing modern international fare with global influences. Cairo in particular is a centre for gastronomical excellence, with some of the country's most acclaimed chefs choosing to ply their trade in the Egyptian capital.
The city's culinary establishments are known for shining a light on the very best of North African cuisine, but you'll also find a fair share of fusion restaurants that masterfully tie together flavours from all over the world.
From rooftops to the riverside, all the principles of fine dining are encapsulated in some of Cairo's most prestigious eateries. For some Italian flair, why not head to Pier 88 on the banks of the Nile? Or, sample some Mediterranean fusion at Sachi Park St, high above Egypt's most famous metropolis. Wherever you choose, you will never be short of fabulous dining options when it comes to meal times.
We hope this guide has inspired your luxury travel in Egypt. However you decide to spend your time in this beautiful country, you're sure to enjoy the holiday of a lifetime.
this is a contributed article