Sydney, Australia's largest and most vibrant city, is a choice location to visit. In particular, the CBD district is chock full of places to visit and sights to see. In fact, it can be hard to figure out where to go and what to do while you're visiting Sydney, NSW. Lucky for you, this helpful article will share everything you need to know and the best ways to experience Sydney.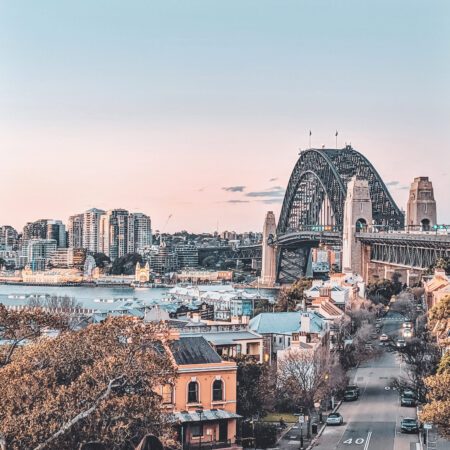 We all need some time off now and again. Between a hectic work schedule, family life, errands, chores and other mundane tasks, you can find yourself worn out and thin over time. A holiday in Sydney is an excellent way to pause, recharge your batteries, restore your energy and re-emerge into life refreshed and raring to go. Not worrying about deadlines, emails, meetings, customers, or clients for just a weekend is well worth it. Obviously, more time off is excellent, but sometimes a few days in a vibrant city will do the trick!
7 Best Ways to Experience Sydney
Stay in a Luxury Hotel
Why not book a luxury hotel for your stay, such as the Shangri La Sydney or another five-star hotel? Basing yourself in a luxury hotel is quite an experience. Everything is of top-notch quality, from the linen to the mini-bar selections, to the bars and restaurants downstairs and how staff treat you. You'll genuinely feel spoiled by the experience and can enjoy your relaxation after a busy day or night sightseeing. 
Sure, a luxury hotel will cost a bit of money, but life's short, and you need to take your pleasures where and while you can.
Visit the Opera House
The Sydney Opera House is one of the most famous buildings in the world. A dazzling architectural wonder, you need to visit here while you're in Sydney. Seeing an opera show at this venue is a bucket-list-worthy activity, but if you're not into opera, some big bands sometimes perform here. Such acts like The Cure, Sting, Kraftwerk, Bjork, Bob Dylan and Massive Attack have all graced the stage. Try to time your trip to coincide with a big show.
Shop Till You Drop
Another one of the best ways to experience Sydney is to embark on a shop till you drop spending spree. There are several high-end shopping strips in Sydney, such as the Strand Arcade and the Queen Victoria building. You'll find stores like Gucci, Jimmy Choo, Koko Black and R.M Williams here. Castlereagh Street is your best bet if you want to purchase jewellery or fashion accessories. 
Visit the Art Gallery of NSW
The Art Gallery of NSW is one of Sydney's and Australia's most prestigious cultural locations. It holds a fantastic collection of Asian, European and Australian art for you to peruse. Recently, the gallery opened the Sydney Modern Project, an ultra-modern, new second museum building dedicated to hosting cutting-edge modern art. 
Take a Dip at the Bondi Icebergs Pool
Located at the world-famous Bondi Beach, this ocean pool is the most photographed in Australia. It is a popular influencer location for social media stars searching for the perfect bikini snap.
It is a 50-metre saltwater pool and is a great spot to visit for a dip and a sunbathing session. It only costs $9 for casual entry, and you can steam up in the sauna for the cost of entry too. If you head there on a Sunday afternoon after 4pm, you'll catch some local tunes from live bands performing at the Clubhouses Sessions show. 
Party All Night at the Abercrombie
Suppose you're feeling like some music, drinks and dancing. In that case, you can spend a decadent evening at the Abercrombie, a multiple-level heritage-listed nightclub/pub/cocktail bar/wine bar. 
After extensive renovations during 2021-22, the venue reopened late last year and is a bona fide party palace with a 24-hour licence. You can grab a feed, drink, and dance all night until you're worn out and ready to crash. 
Take a Trip on the Manly Ferry
The Manly Ferry serves as a popular choice for locals commuting to and from work, yet it also presents an exciting opportunity for adventurous tourists. If you're seeking to enhance your travel experience, don't hesitate to check out some options here to make the most of your time in this captivating destination. You'll enjoy the vista of Sydney Harbour and the surrounding lands, and the ferry will take you past the Opera House, Harbour Bridge, Taronga Zoo and famous bayside beaches such as Camp Cove. You'll end up in Manly, a great place to swim, snorkel, eat, drink or sunbathe. 
A Sydney Summary
This helpful article has shared all about Sydney's vibrant and bustling CBD, where to go and what to do while you're there. From eating, drinking, partying, cultural immersion and shopping, this list has you covered. There's so much more to see and do, though, so why not take a risk and head out to the city without a plan. See where you end up and what you can find, and enjoy yourself. 
this is a contributed article