Luxury family holidays are great, but you've got to ensure that your kids' expectations are met whilst travelling. Croatia with kids would be an ideal holiday destination since it offers a a vast variety of things to see and do. Families who love nature will love Plitvice Lakes and Krka Waterfalls National Park, while those fond of beaches should check out Novalja.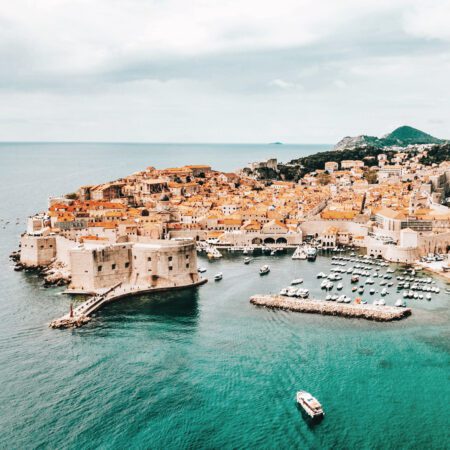 So without further ado, here are five fantastic places to visit in Croatia with kids.
5 Beautiful Places To Visit In Croatia With Kids
#1: Plitvice Lakes 
Plitvice Lakes is one of the most beautiful places you can visit in Croatia with kids. With scenic walking trails, stunning viewpoints, majestic waterfalls, and boardwalks suspended over turquoise water, this is the place that's perfect for families who love nature and adventure.
While it's possible to explore the area by yourselves, it's highly recommended that you book a family tour, especially if you're visiting for the first time. You can choose to book a family tour in Croatia that will include a visit to other places along the way, such as Zagreb, Split, Hvar, and Dubrovnik. The perfect option for those families hoping to see multiple cities and towns in Croatia.
#2: Tisno
Tisno is a beautiful town rich in history, as is evident by its ornate buildings. It's a great option for families who want to get away from the madness of the big cities. Located halfway between Zadar and Split, Tisno is famous for hosting some of Croatia's most popular music festivals.
Aside from exploring the town and checking out beautiful churches and other historical sites, you can also hang out at one of its beautiful beaches. Your kids can also indulge in water sports activities, such as diving and snorkelling.
#3: Zadar 
Zadar is one of Croatia's most stunning cities and a must-visit for your luxury family holiday in the country. It boasts contemporary monuments, medieval buildings, and breathtaking landscapes.
One of the best things to do in Zadar with your kids is to explore the city's historic centre. From admiring the grandeur of Roman Zadar to wandering along the Venetian walls and gates, exploring the historic centre is a fascinating experience. For your convenience, consider staying in luxury villas in Zadar city centre, giving you easy access to the top attractions in the city.
#4: Novalja
Novalja stands out due to its beautiful beaches, unspoilt landscapes, and a wide array of nightlife and entertainment. On top of that is the quality of its historical and cultural sites and the multitude of facilities for outdoor activities.
Since Novalja is famous for its beaches, you'll be spending most of your time here at the beach. When evening comes, enjoy a scenic stroll along the promenade, which stretches the entire width of the town. It's lined with bars, restaurants, shops, and market stalls which provides entertainment for the entire family.
#5: Krka Waterfalls National Park
Named after the Krka River, the Krka Waterfalls National Park covers an area of over 142 sq. km. Its main attraction is its magnificent waterfalls, including the famous Skradinski Buk falls, one of Croatia's most popular sights.
Aside from exploring the falls, visitors to the park can also visit the small island of Visovac and Roski Slap waterfall. If you want to enjoy a bit of luxury travel around Croatia, taking a boat trip along the river is a wonderful way of discovering the park's enchanting beauty.
It is true that Croatia is one of the most beautiful countries in the world with so much to offer families who travel there. Where would you most like to visit?
author: penny martinelli