Whether it is the mesmerizing natural scenery, the rich historical sites, or the vibrant cities bursting with culture and diversity, Canada offers a splendid array of destinations that are perfect for family vacations.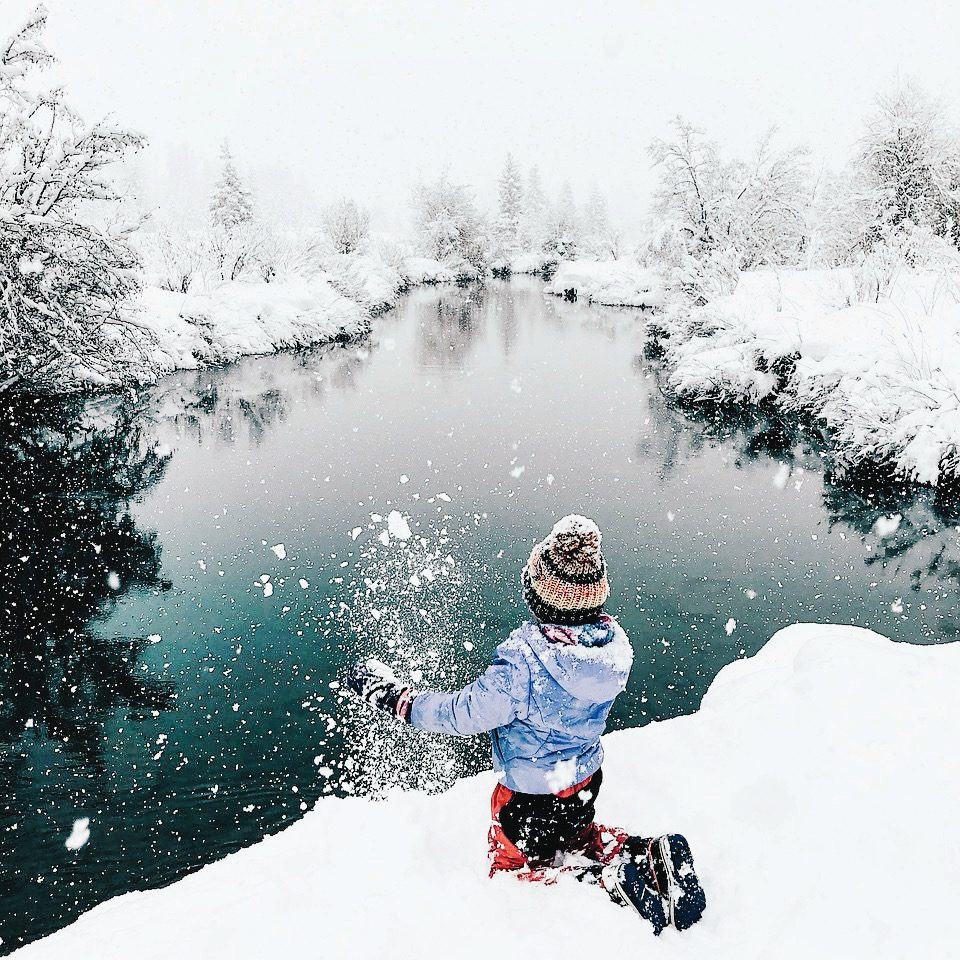 In this curated guide, we delve into the top family-friendly destinations in Canada that promise not only spectacular sights but also family-friendly environments, ensuring that your trip is both memorable and comfortable for everyone.
Before we get started, make sure you have checked Canada's entry requirements. For example, if you are from Australia, you will need to check the Canada eTA requirements for Australians. Once you have the right paperwork you will be ready to get planning.
Embark on a Canadian Adventure: Top Family-Friendly Destinations in Canada
1. Banff National Park, Alberta
Pros
Picturesque landscapes: This iconic national park offers breathtaking vistas that would leave anyone captivated. The sight of the Rocky Mountains, turquoise lakes, and a diverse array of wildlife is an educational experience in itself.
Outdoor activities: Beyond the beautiful scenic drives, families can bond over activities such as hiking, wildlife spotting, and canoeing in the summer. In winter, the region transforms into a snowy wonderland, offering skiing opportunities.
Cons
Popularity: Being one of the most popular destinations in North America, it tends to get crowded, especially during the peak season. Planning your visit during the shoulder season might allow for a more peaceful experience.
Wildlife safety: Encountering wildlife is quite probable, so it is essential to educate kids on maintaining a safe distance and adhering to park regulations to ensure a safe experience.
2. Niagara Falls, Ontario
Pros
Breathtaking views: The grandeur of Niagara Falls is something that resonates with both adults and kids. The roaring falls offer an awe-inspiring sight, and the various viewing platforms provide different perspectives to appreciate its beauty.
Fun attractions: The region offers more than just the falls; attractions like Butterfly Conservatory, the exciting Clifton Hill street, and various parks can keep the family entertained for days.
Cons
Touristy: Given its fame, the area has become quite commercialized. It is advisable to plan your itinerary carefully to avoid the tourist traps and make the most of your visit.
Weather: Especially in winter, the region becomes freezing, making it less suitable for young kids. Consider visiting during the warmer months for a comfortable experience.
3. Vancouver, British Columbia
Pros
Diverse attractions: Vancouver houses numerous family-friendly attractions including Science World, which offers interactive exhibits for kids, and the famous Stanley Park with its miniature train rides and beautiful landscapes.
Great food: Being a melting pot of various cultures, the city offers a wide array of dining options, with many restaurants catering to different tastes and preferences, including kid-friendly menus.
Cons
Expensive: Vancouver is one of the more expensive cities in Canada. However, with meticulous planning, you can find budget-friendly accommodation and dining options.
Rainy weather: The city experiences a substantial amount of rainfall. Packing appropriate rain gear and having a list of indoor activities can help in making your trip enjoyable.
4. Quebec City, Quebec
Pros
Historical experience: Walking through the cobblestone streets of old Quebec transports you to a different era. The rich historical background can be a great educational experience for kids, with sites such as the formidable Citadelle and the stunning Château Frontenac.
Festivals: Throughout the year, Quebec City hosts numerous festivals. The Winter Carnival, in particular, is a hit with families, offering a variety of games and activities for children.
Cons
Hilly terrain: The city, known for its hilly landscape, can be challenging to navigate with strollers. Opting for a baby carrier for younger kids might be a more practical choice.
Language barrier: Although many people are bilingual, French predominates. It might be useful to learn a few basic French phrases to ease communication.
5. Prince Edward Island
Pros
Beaches: The island, with its beautiful beaches, offers an excellent opportunity for kids to build sandcastles, explore tide pools, and enjoy the refreshing waters during the summer.
Anne of Green Gables: For families familiar with the Anne of Green Gables series, a visit to the Green Gables Heritage Place can be a delightful walk down the memory lane through the iconic settings from the book.
Cons
Accessibility: The island is somewhat off the beaten path, which makes it less accessible compared to other Canadian destinations. However, the serene environment and slower pace can be quite refreshing once you get there.
Limited attractions: While it offers a peaceful retreat, the attractions for young kids are somewhat limited. Incorporating nature walks and beach activities can add fun elements to your itinerary.
6. Whistler, British Columbia
Pros
Year-round activities: From skiing and snowboarding in the winter to mountain biking and hiking in the summer, Whistler offers an array of activities for families to enjoy throughout the year.
Family-friendly facilities: Many resorts in Whistler offer family-friendly amenities, including pools, games rooms, and family-oriented activities.
Cons
Expensive: Whistler can be quite pricey, especially during the peak seasons. It is advisable to budget accordingly and look for family packages that many resorts offer.
Crowded: Similar to Banff, Whistler is a popular destination that can get quite crowded, especially during the ski season. Booking in advance and planning your itinerary meticulously can help avoid the crowds.
7. Toronto, Ontario
Pros
Diverse attractions: Home to attractions like the Toronto Zoo, Ontario Science Centre, and the Royal Ontario Museum, the city offers a multitude of educational and fun experiences for kids.
Multicultural experience: Toronto is a melting pot of cultures, offering children a rich experience and the opportunity to learn about different cultures and cuisines.
Cons
Traffic and crowds: Being Canada's largest city, Toronto can be congested and sometimes overwhelming with traffic and crowds.
Expensive: Accommodations and attractions in Toronto can be quite pricey. However, the city offers a range of options to suit different budgets if planned well in advance.
8. Halifax, Nova Scotia
Pros
Maritime history: Halifax offers a rich maritime history for children to discover, including the historic Citadel Hill and the Maritime Museum of the Atlantic.
Natural beauty: Families can enjoy the natural beauty of places like Peggy's Cove and take scenic drives along the coast.
Cons
Weather: The weather in Halifax can be quite unpredictable, with frequent rain and fog. Packing appropriate clothing is essential.
Limited public transport: The public transportation options are limited, so renting a car might be the most convenient option to explore the city and its surroundings.
9. Ottawa, Ontario
Pros
Educational attractions: Being the capital city, Ottawa houses numerous educational institutions like the Canadian Museum of History and the Canada Aviation and Space Museum which can be fascinating for kids.
Family-friendly festivals: The city hosts family-friendly festivals throughout the year, including the famous Winterlude festival where kids can enjoy ice skating and other winter activities.
Cons
Government city: Since it is predominantly a government city, some areas might lack the vibrant and playful atmosphere that is generally attractive to kids.
Weather: The winters can be extremely cold, and summers can be humid, which might be uncomfortable for outdoor activities with kids.
—
So, there you have it, the 9 top family-friendly destinations in Canada. From vibrant cities to places surrounded by the wilderness – which place is at the top of your list?
this is a contributed article