Are you considering relocating to Australia? This vast country has much to offer those seeking a family life surrounded by great natural scenery. While the cost of living is far higher than in many places in the world, salaries are good and the quality of life makes it worth considering.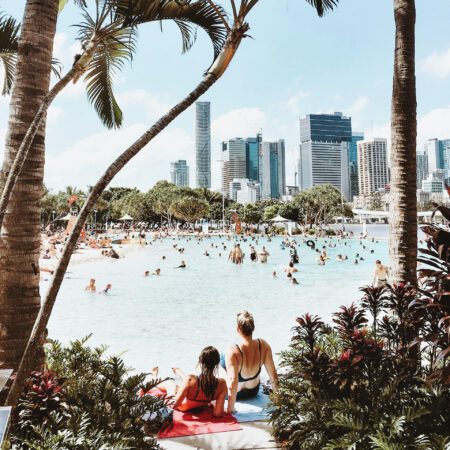 Australia is one of the best countries to live in, especially for those of you with kids, seeking a more laid-back approach to life. Today, we look at 5 of the good places to relocate to in Australia. 
Good Places To Relocate To In Australia
Brisbane
Brisbane offers all that you'd expect from living in a thriving city like Sydney and Melbourne, but at a more affordable price. The capital of the sunshine state of Queensland, it offers a sub-tropical climate and dynamic economy.
Known as "Brizzie" to the locals, Brisbane is one of the fastest growing regions yet a very affordable city, even for students on a budget. But to make like easier for yourself while looking for the ideal home, contact a buyer's agent to help you in your search.
So, how much does a buyer's agent cost? It depends on the service. But like all things in life, you get what you pay for. A reputable buyer's agent will assist you with everything, from sourcing suitable properties to negotiating a better purchase price. And that takes all the hassle and headache out of it for you.
Pimpama
Located between Brisbane and the Gold Coast, the town of Pimpama is an affordable area that's great for families. And with a fast and easy commute to the Gold Coast and Brisbane by train or road, it's well situated for work, too.
The Pimpama median house price is $645,000, and first home buyers will find a good mix of older and newer homes to choose from. Lots of young professionals and families have chosen to settle here.
And there are plenty of fun activities for the youth, and the young at heart. Extreme go-karting and Tiger Moth joy rides offer plenty of excitement.
Adelaide
While Adelaide may not be as big as Sydney and Melbourne, it has a lot to offer. You'll have the convenience of buzzing city life, just a stone's throw from the beach. The Mediterranean climate and low cost of housing are an unbeatable combo.
Surrounded by scenic hills and national parks, Adelaide is a great place to settle with a family. It boasts many of Australia's top educational institutions, like the Adelaide Institute of Business and Technology. This city is also chock-full of cultural activities.
You'll find that the traffic is easy and the public transport is good. That's even better news when you discover that Adelaide has a hip and happening food and bar culture. Pop into the Original Coopers Alehouse for delicious comfort meals (they also deliver). Or treat yourself to the wealth of fresh produce and international cuisine at the Adelaide Central Market.
Blayney
Does a more rustic style of life appeal to you? Voted one of Australia's best small towns, Blayney has everything you can expect from a slower-paced family lifestyle. Pop down to the farmer's markets for fresh produce, go fishing on the weekend or take the kids camping.
In 2020, Blayney was selected as one of Australia's 50 best small towns to live in, according to a national travel company.
This quiet village with its tree-lined streets and friendly locals is one of the good places to relocate to if you appreciate a quieter life. So if you're not only moving to another country but pondering moving from the city to the country, you may want to check this town out.
Gold Coast 
The Gold Coast has great natural beauty, which is part of what makes it Australia's favourite holiday destination. But don't let the fact that it is a beacon for tourists put you off. Those of you who are keen on the idea of an outdoors lifestyle will love it here.
Nearly one in three residents were born overseas, leading to the Gold Coast becoming a diverse and multicultural area. But the diversity extends beyond the human inhabitants. Nature lovers will be pleased to know that the Gold Coast ecosystem is one of the most biologically diverse in the world.
And there's always something to see and do with the family. Here you'll discover the most extensive collection of theme parks in the Southern Hemisphere, not to mention countless annual festivals.
So there you have it – 5 of the popular and good places to relocate to in Australia. They all have their own enticing attributes but which one will suit you most? Happy researching!
this is a contributed article