One of the challenges you will face during pregnancy, is how to choose a baby name.  Throwing baby name suggestions around with your partner can be really fun, but it can also be super stressful if you don't easily agree.  There is also an added complexity if you don't know whether you are having a boy or girl.  In which case you might have to choose names for both genders.
To help take some of the stress out of it, I have prepared a few tips as to how to choose a baby name.  Then for fun, I have spoken with some fellow parenting bloggers to find out their stories as to how they chose their baby names.  Personally, I love hearing stories from family and friends as to how they landed on a name.  So, I hope you enjoy reading these stories too.
How To Choose A Baby Name
#1: Baby Name Books
Baby name books are a great place to start when considering a baby name for the new addition to your family.  Not only do they list thousands of names, they provide a little background about where the name originated and the meaning behind the name.  The Penguin Book of Baby Names is an A-Z guide to help you pick the perfect baby name.  And it also includes appendices of the top ten names through the centuries as well as the most popular celebrity names.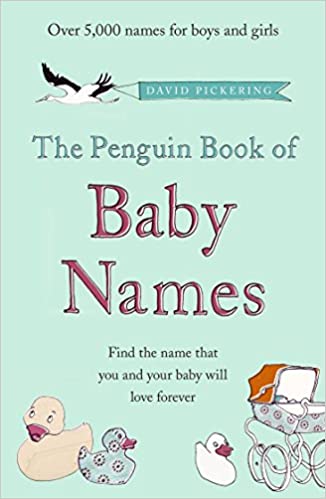 The Penguin Book of Baby Names
#2: babyname App
It has been described as the Tinder of finding baby names.   This clever app takes two to tango, and to get the best experience you connect with your partner.  Its very simple to use – swipe to the right if you like a name, and swipe left if you don't.  If your partner likes the same name, it's a match and will be saved. One of those special names will hopefully help you decide on your perfect baby name.  Now, that is how to choose a baby name in the 21st century.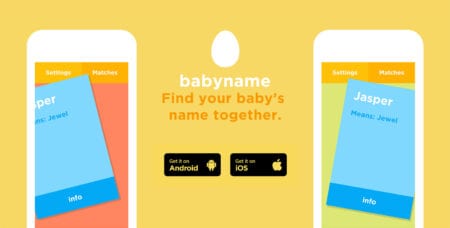 #3: Consider Family Names
When you are trying to decide on a baby name, why not look over your family tree and consider some family names.  We chose to use my middle name for my daughter, which is also the middle name for one of my aunts.  Whether you use the family name as a first or middle name, its a nice way to carry on family traditions and honor the loved ones in your lives.
#4: Look for Inspiration in Shows, Movies and Books
Has there ever been a character whom you have loved?  Whether its purely for the name itself or because of what that character represents?  Seeking inspiration from tv shows, movies or books is a great way to see a name in use.  It can also help you to find out what shortening or nick names that can be used for such a name.
This is exactly how we chose the name for our daughter – Mackenzie.  The lead female character in the television drama, The Newsroom, was a lady called MacKenzie McHale (Mack, for short).  The character was strong willed, determined and independent and we both loved what she represented.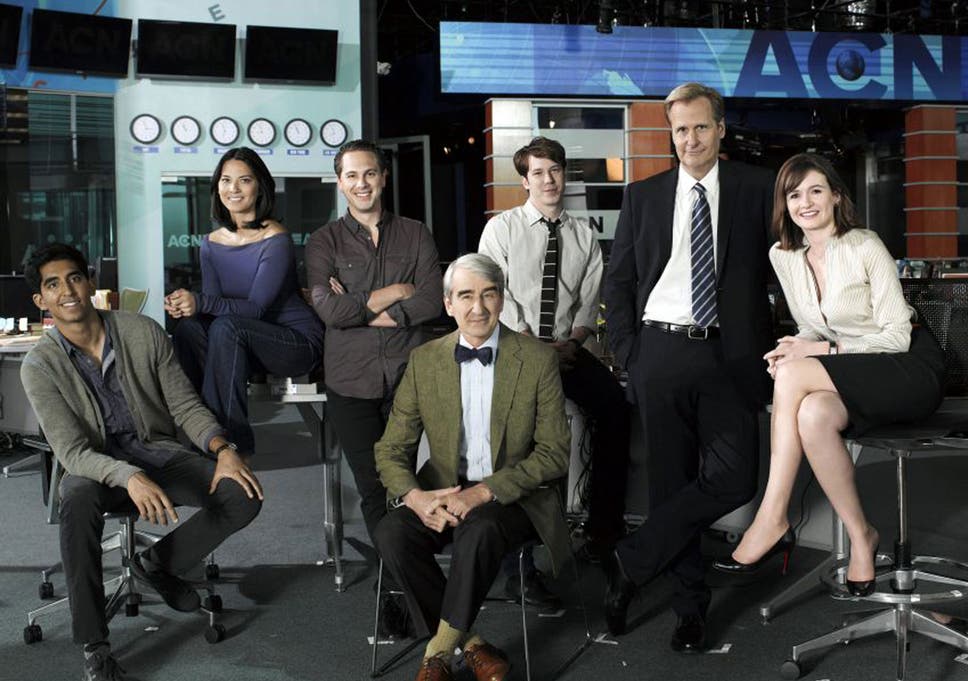 #5: Cultural Influences
Another way to narrow down the choice of baby names is to turn to your culture and heritage to see if there is something that has meaning or resonates with you.  Certain names might have cultural meaning or significance to your family which could therefore give you a really unique and special name for your baby.
Things To Consider When Choosing A Baby Name
Its a big decision, and also a very personal one.  But some things you might want to consider when choosing a baby name are:
Does the first name work well with the middle name you have chosen and the baby's surname. Also, what will their initials be?
Will people have trouble pronouncing or spelling the name?
Consider potential shortenings of the names and nick names that could eventuate.
Is it a common or unusual name, and are you happy with such?  There is no right or wrong answer!
How does the name pair with the names of any existing or potential future siblings?
Do you want your family and friends to have input into your decision?  If not, then perhaps its best to keep your names a secret until the baby is born.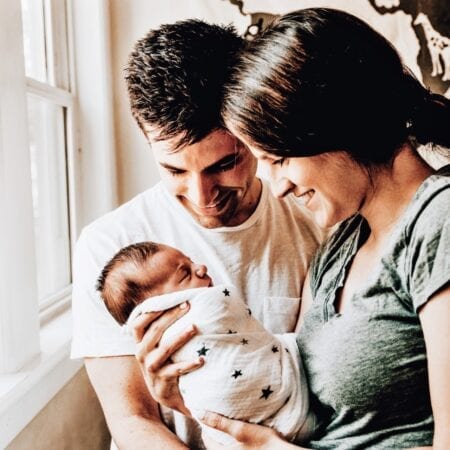 How Other Parents Chose Their Baby Names
To provide you with some inspiration and feel good stories, I asked several fellow parenting bloggers how they chose their baby names.  Here are their stories.
We decided to use our initials to help decide on names. My initials before I was married were LLE and my hubby's are CDA. With this in my mind, we picked a girls set of names and a boys set of names that could be used. That's how my kids were named Lily Louise Emma and Connor Desmond Alan.
We agreed on a boys name quite quickly but could not agree on a girls name. We found out we were having a girl so the pressure was on. I had always loved Emma Louise but my husband hated it. We kept throwing names back and forth – neither of us agreeing on a name we liked. It started getting nearer to the birth and both being stubborn and not giving in to a name we could work with. When out of the blue my husband said Caitlin … and I loved it.
We were convinced we were having a boy (Oliver Jay), but the 20 week scan said otherwise. We had friends round and that evening we threw every name around that we could think of – to me the baby wasn't real until she had a name. By midnight we settled on Millie-Mae Alice … Millie because my husband's grandma was Millicent, Mae because my nanna was Doris May (and I wasn't calling her Doris!), and Alice because that's the middle name of my great aunt who died in a car crash. She's nearly 14 now – I still think it's a good strong name.
My partner and I both made a list of five boys names and five girls names that we liked. We had two of the same names on the boy's list, but totally different ones on our girl's name list. The two names on the boy's lists were George and Arthur and we decided we'd go with Arthur for a boy almost instantly. We grappled for months about what we'd call a little girl, but we finally settled on Amelie after watching the film one afternoon.
From that point, we referred to the baby in my tummy as 'baby A'. We didn't find out the sex until birth. We had an Arthur, so the months of grappling over girls names wasn't required in the end. Arthur's middles names are after family ones. James after my dad and brother, and Louie after my beloved grandmother.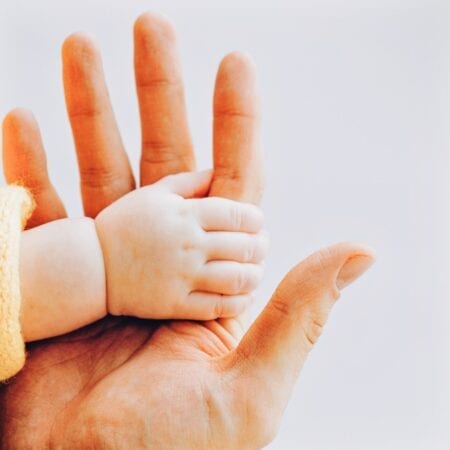 We were lucky that we both loved old fashioned names so we put together a big list of all of the old fashioned names we liked. We're quite close with both sets of parents so decided to give them a sneak peak of our list. We gave my father in law the list to look at, he read through it, then burst out laughing and asked where the real list was! Luckily we weren't upset by it but if you are sensitive about other people's opinions definitely don't give away your name until the baby is born and people will be polite enough not to share their opinions!
We really struggled with names and couldn't agree on any, to the point we just stopped talking about it while I was pregnant. I had the name I wanted in my head with a view of if I put it forward right after giving birth he'd have to say yes, but then he beat me to it!! Neither of us liked the name the other had picked and it was important to us that we agreed so H went nameless for two days. Then one afternoon we joked about naming her after one of the midwives and realised we finally found a name we both liked.
Our second child was a boy and we both liked 2 different names but 1 that we did both agree on was William… Only trouble was, our previous cat was William. We ummed and ahhed and thought well if we are going to do it we may as well go all in. He ended up as William Henry… Henry also being a previous cat I owned as a child!
My partner and I have been together for 12 years. We always said that if we had a little girl, we would name her Ava. I studied film at university and loved the movies of Ava Gardner. When we found out we were pregnant with a girl in 2018, Ava was one of the most popular names on all of the baby name lists, which put us off it a little bit. Throughout the pregnancy we went through hundreds of names and couldn't agree on a single one.
In the end we decided that she was always going to be an Ava, and it's the perfect name for her. My advice is stay true to your instincts. Having a unique name is not the be all and end all if the name you choose is special to you.
I hope you have found this blog post useful as to how to choose a baby name.  Its a big and important life decision, but I truly believe that when you know, you know!  Perhaps you will know before you even conceive, or perhaps you will have to wait until your baby arrives to know the right name.  Its a personal thing, so you do you!!
If you are in the process of choosing a baby name – good luck and best wishes!  And if you have already been through the process, I would love to know your stories so share them with me below. Shell x
If you loved this post, Pin It!