Making sure your children are safe is always a concern, and that concern can be even greater if you're on holiday. When you're travelling, your surroundings are less familiar, and you might also be dealing with a language barrier. Unknown hazards can present themselves, leaving you feeling nervous about letting your kids out of your sight.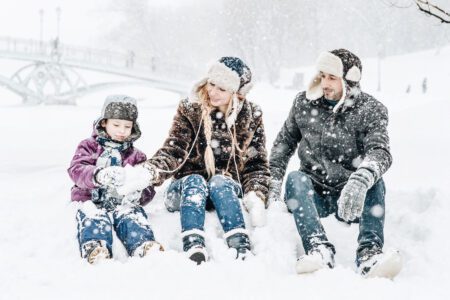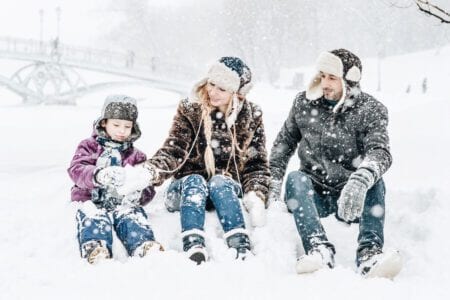 But, at the same time, helping your children to be more independent is important too. Older children, especially, might be keen to have a bit more freedom and perhaps explore on their own. So how do you get the balance right when wanting to understand how to keep kids safe on holidays?
How to Keep Kids Safe on Holidays
Teach Them to Ask for Help
There's always a possibility that something could go a bit wrong when you're out and about. One problem that could occur is your child getting separated or lost. Of course, it could happen at home too, but it can be a lot more worrying in an unfamiliar place. One of the best things you can do is make sure your children are able to ask for help. You can teach them who you should approach and what to say. Helpful people such as police officers might look different in different places, so it could be worth looking at some pictures together.
Stay in Touch
Keeping everyone in touch with each other is a must, especially if you have older children who are capable of exploring or going on short errands on their own. Mobile phones are obviously a good way to contact each other if necessary. Even if you're not planning to be separated at any point, it's still useful to have a way to stay in touch in case someone gets lost. It's also helpful for everyone to have copies of important contact details, including where you're staying. If you're splitting up for any reason, planned check-in times and meeting points will bring everyone back together again.
Work on Their Water Skills
Water safety is essential for children and teens of any age. It's never too early to start practising water safety skills and swimming lessons. Even before your child is a strong swimmer, they can feel more confident in the water and more comfortable about strengthening their skills. While it's important to ensure children are always watched when they're swimming, they might also like to do some water activities independently of you. Maybe they're interested in taking some surfing lessons or some further swimming lessons while on holiday. You can also allow them to swim and play independently, as long as you are watching them from nearby.
Learn About Your Destination
It's always wise to learn about your destination when you're travelling, especially when it comes to safety. Everywhere has its own safety concerns, although some of them can be bigger worries than others. As well as learning about the destination yourself, you might find it's useful to learn about it with your children too. For example, maybe crossing the road is going to be a completely different situation compared to at home. Or there might be certain risks from animals that aren't big worries for you in your everyday lives. These risks can be interesting to learn about together and help to encourage your children to make smart decisions.
Work on Getting Ready
As your little one gets older, they slowly start to take more and more responsibility when getting ready for the day. It can be a great way to encourage independence and other skills, such as fine motor skills. But when you're on holiday, it can be tempting to take over and be stricter about what they have to wear or do to get ready. However, you don't want to turn things like wearing a hat and sunscreen or putting gloves on into a battle. Still trying to create that sense of independence, while making sure your kids are protected, can help to make it all easier.
Consider Kids' Clubs and Activities
Doing things as a family is part of the point of going on holiday. However, you don't necessarily want to spend all of your time together. It can be fun for kids to spend time with other children and to have some independence. Kids' clubs and activities are perfect for this, and they give you some adult time too. It can be excellent for building confidence in your children, allowing them to make friends and try new things on their own. It's also a safe and controlled way for them to have a little more freedom.
Set Up Simple Errands
Giving your children errands to run can be fun as they get older, and gives them a great sense of independence. There may be some places and situations where it's safe to do this on holiday, although the age and maturity of your children matters too. Simple tasks such as going to get bread from the bakery down the street or going down to the hotel reception to ask for something can improve your child's confidence and show that you trust them. Some parents might choose to set these simple errands but follow close behind, especially for children on the younger side in busy places.
Set Expectations
Things might be a little different when you're on holiday, but it can still be necessary to have a routine and set certain expectations. It provides stability for your children and makes sure they know what's expected of them when you're away from home. Before you travel, and when you arrive at your destination, it's a good idea to discuss the ground rules and how things might be different while you're on holiday. This can allow your children to understand how they can explore and stretch their wings while also staying safe and within the parameters of the rules that you've set.
Keeping your children safe while you're travelling can worry you, but don't let it stop you from allowing them to be independent, where possible. There are precautions you should take, but there are ways for them to become more confident and independent at the same time. Being aware of your surroundings and knowledgeable about your destination can be some of the most important things to be conscious of when travelling.
this is a contributed article