Have you found yourself wondering how to manage your business whilst travelling? Technology has become a core part of almost every people's life around the world. Nowadays, we're living an era of globalization and interconnection, and everything is thanks to technology. We can find it everywhere from hospitals tp research labs; however, it has come further than that.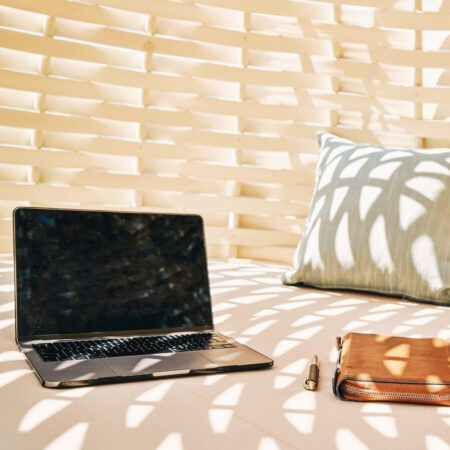 For example, schools use a lot of technology and online tools to provide education in different ways. Whether it is part of the infrastructure, equipment, or different software and apps like simulators or video games for learning, education has benefited from online tools more than we can even imagine. Nevertheless, it is obvious that this is not the only aspect of our lifestyle that has been modified and improved by technological developments. It is also of huge help for travelers that still must take charge of their business.
Commerce and e-commerce both play a huge role in the success of a business. Both styles have come together to combine the best of both worlds and improve things for companies, travelers and entrepreneurs. Deciding between one way or another is not an option anymore: it is important to go digital when it comes to business if you really wish your company to grow and be recognized locally or world-wide. Moreover! Going digital makes life easier for entrepreneurs that are usually on the road or are digital nomads!
Here is where apps and software play a major role in your decision making if you're also thinking about taking your business with you to a new destination around the world. Let's think about your business: you might be using programs such as Photoshop or Canva for some design or graphic tasks. Not to mention editors also use Word or Grammarly. And, of course, one of the most useful options you might have on the internet: business accounting software.
Business accounting software is meant to cover your accounting necessities as much as you need. One of the best examples could be QuickBooks, which is a small business accounting software that will help you track expenses, manage cash flow, send customise invoices, and create financial reports, all in just one place. These technologies are easy to access and friendly to handle. Not only the UI is usually intuitive towards the user, but it also offer free trials for you start getting familiar with it, so you can start taking advantage as soon as you buy the package that suits you the best whilst learning how to use it from a nice beach.
Depending on your budget or what you need —or even the goals you want to reach, you will have more or less features at your disposition. You can even build your own plan! And developers offer not only an option for free cancelation at any moment, but they have resources available for you and your employees to learn more about managing their business accounting software. In addition, there's not much need of migrating your data and information between apps —except maybe for Excel, Reckon or Xero, because this kind of software also has an app integration system that allows you to keep working on your regular apps as per usual.
This is just a little bit of the reach that technology has as part of our daily routines. In almost every aspect of it, it makes life easier for you to keep traveling without risking your business. All that it takes for you to take the most out of technologies is to know them better and apply it on your behalf, so you can enjoy your traveling experience.
this is a contributed article