As the school holidays are here for many families, it's time to get some school holidays activities prepared for those rainy days. With the UK having unpredictable weather, even during summer, it's good to have some back up activities for your child to get stuck into if plans don't go your way.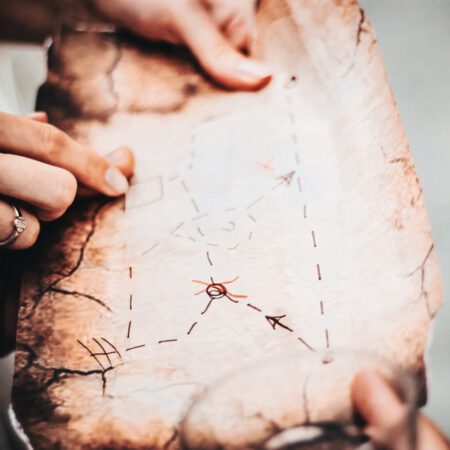 Here are 5 educational activities, from this independent boys school in London, that you can try with your child this summer.  They are guaranteed to keep your kids entertained whilst also practicing a lot of skills they've learnt during the school year.
disclosure: this is a partnered post
#1: Treasure Hunts
A treasure hunt can be done in your back garden, in a local park or across a few homes if you want to be ambitious. It's very educational in that children are using a lot of problem solving skills to crack the code and find out where to go from the clues given to them.  And better yet, they're having fun at the same time!
#2: Deciphering Code
Deciphering codes is one of the great indoor school holidays activities for kids. This can be done by giving your child paper with some secret message they have to work out by using a code. This will eventually spell out a message for your child to read out. This activity can be varied in difficulty depending on your child's own skill level.
#3: Baking
Making a cake requires a number of steps to follow, measuring out ingredients and setting the oven at the right temperature.  These are all steps that your child can use to practice their comprehension and maths skills. Why not let them be creative and decorate the cake once it cools? It also gives them something to look forward to after it's cooked as you can enjoy a slice of cake together as a family!
#4: Matching Games
If you use your imagination, matching games can be made out of just about anything!  They can be matching the same words together, matching words with their meaning in another language (if they're learning Spanish or French at school) or matching numbers and times table sums.
The idea is to get your child to pair the matching items, get them guessing and use their brain to make decisions. Matching games are excellent school holidays activities.
#5: Making Storyboards
A good way of letting your child's creative juices flow, and if they're a good story writer, is to let them make storyboards of fun stories they have in their head.  You can then encourage them to present the storyboards to the family. It also gives your children the chance to practice their writing and comprehension skills.
We hope these 5 simple ideas have given you some inspiration for fun, engaging and educational school holidays activities.  Enjoy the summer and down time with your kids – its what memories are made of.
this is a contributed article