Tenerife is one of Spain's Canary Islands off the West African coast. It is the largest of the islands and a much sort after tourist hotspot. It has a favourable hot climate and is blessed with rugged and beautiful natural landscapes and gorgeous beaches. Every year, it is visited by tens and thousands of tourists who travel to Tenerife for a variety of reasons. If you are wondering if it is right for you, here are some ideas of fabulous places to visit and exciting things to do in Tenerife.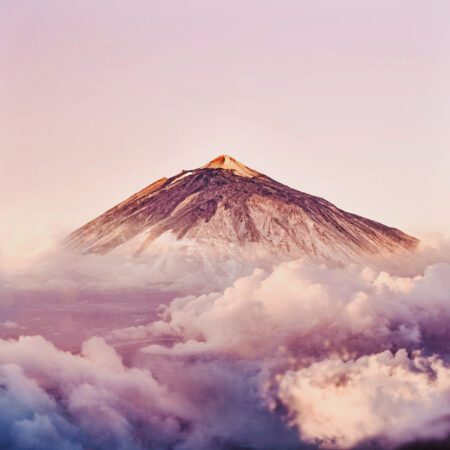 Amazing Things to do in Tenerife
Accommodation wise, Tenerife has villas, hostels, and hotels. Some of the latter are all inclusive and operated by some of the best in the business. If you take a look at Iberostar's best hotels in Tenerife you'll get the idea. As well as the all inclusive aspect, you can arrange excursions from your hotel which removes a lot of the stress out of organising your adventures whilst there.
Now the accommodation is sorted, let's look at why Tenerife is an amazing place to visit.
#1: Teide National Park
The Teide National Park features African landscapes at their most rugged and beautiful. The star of the show is Mount Teide and the great active volcano could be in a scene from a King Kong movie. You'll be pleased to know Mount Tiede hasn't erupted since 1909.
It is the highest point above sea level on the island and you can take a cable car that stops just before the summit and you can hike the rest of the way. This is a real adventure and must be done when you visit the island. Note, that you'll need to purchase a permit before your day of travel to the summit.
#2: Siam Park
If you are looking for things to do in Tenerife with your family, Siam Park is the place to go. With heated pools all year round, Siam Park is consistently voted the best water park in the world. It is the perfect place to take the family and features the biggest man-made wave in the world and has lots of other features the whole family will love.
#3: Masca
Masca is a hidden gem and indeed a hidden village in Tenerife. It is possible to reach the inland destination by car and has become a hugely popular part of the island with tourists. Historically, when islanders were attacked by pirates they used the village to hide in until they went away.
The village is nestled above a valley and the views are spectacular. If you feel peckish you can grab something to eat in the nearby restaurant.
#4: Whale and Dolphin Watching
One of the popular things to do in Tenerife is to take a three hour boat ride between Tenerife and La Gomera islands. This is the ideal place to see whales and dolphins in their own habitat doing their thing. There are plenty of cruises that offer the service and many feature snacks and unlimited drinks.
#5: Garachico
Garachico is a small town famed for having natural pools that are popular with tourists and locals. Many say that walking around Garachico is like walking back in time. The town was destroyed twice by volcanic eruptions. The streets of the town are narrow and many come and savour it, taking in a cool ice cream by the seashore.
Tenerife is an amazing island and one you should certainly add to your travel bucket list. Tell us – which of the things to do in Tenerife are you looking forward to most when you get there?
this is a contributed article