When it comes to gifting, we run out of ideas about what to give our friends or family members. Many of us think the costlier the gift, the more it will be endearing to the receiver. Nothing could be further from the truth. The variety of options of $20 gift ideas is immense. Besides, it is the thought behind the gifts that matters and not the price. What you need is to think outside of the box and buy something unique that suits the personality of that person and brings a smile to his/her face.
So, scroll on to read our list of the best creative $20 gift options we have put together if you are short on ideas.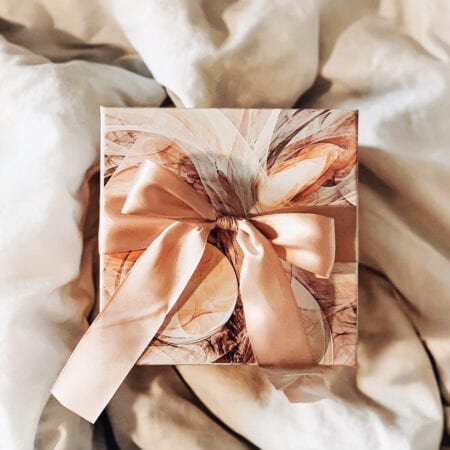 disclosure: this is a partnered post
Unique & Affordable $20 Gift Ideas
#1: Personalised Mugs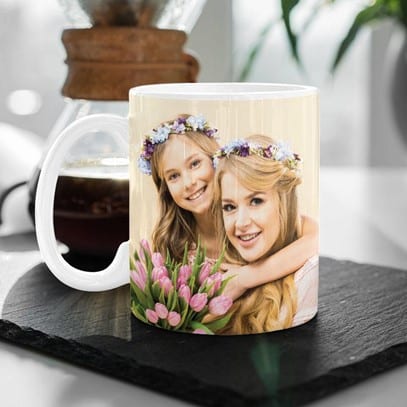 A personalised mug is a sound gift idea and is the best for any occasion, be it a birthday or Father's Day. Print a nice, high-resolution photo of the receiver, along with a catchy message you wish to convey. Mix and match bright colours and stylish text to make it look very eye-catching. The best part about personalized mugs is that it also has practical uses, thus adding to its value.
#2: Customized Socks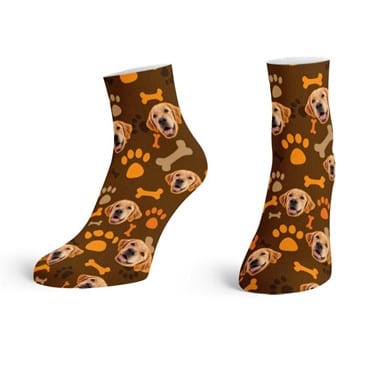 Whatever the occasion, custom socks are one of the perfect $20 gift ideas. Go wild and create a custom design with an image or a graphic that marks the occasion. Make the design unique and ensure that it reflects the personality of the person to whom you are gifting.
#3: Magnetic Wristband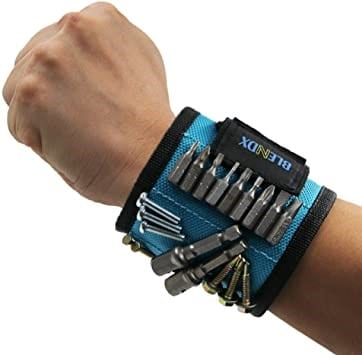 Is your boyfriend or dad a DIY enthusiast? Then you ought to gift him this quirky wristband, which is not only great fun to use but also highly functional. It is a superb time and effort saver and gets work done fast. Since the magnetic band can hold everything he wants, he no longer has to go hunting for screws or drills while in the middle of a task.
#4: Deluxe Fleece Blanket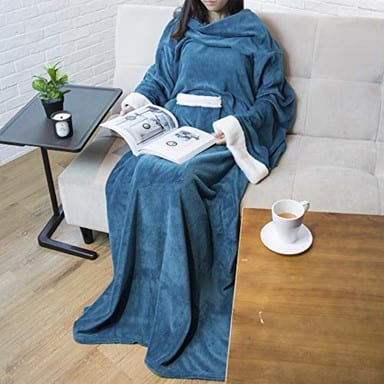 Gift your mum this blanket on Mother's Day. She is sure to love this soft and cozy blanket, which is perfect for relaxing on a couch watching her favourite TV shows or reading a book. It is wearable and will not slip down, leaving her hands free to use her mobile or remote. You can choose a colour she likes most from the many options available.  The perfect option when it comes to $20 gift ideas.
#5: 6 Piece Truffle Box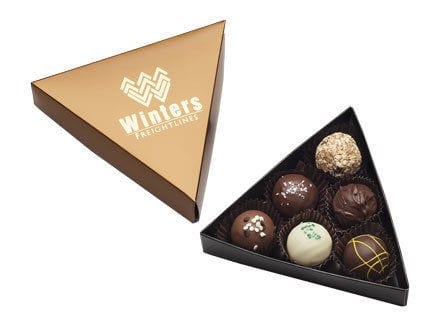 Buy this box of delectable organic dark chocolate as a gift for your best friend. They will love the fact that it is 100% GMO- free and does not contain soy. The best part is that the packaging is also eco-friendly and recyclable. You get to select from three divine, mild flavours, including rosemary and Vermont maple syrup.
#6: Musical Jewelry Storage Box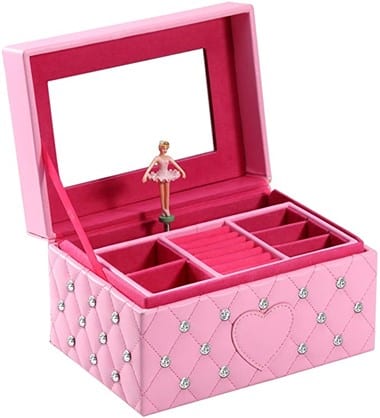 Gift your cute little sister this pink music box that will help her store her earrings, bracelets, and other trinkets safely. It is the perfect gift to give on Christmas and one that will remain memorable for a long period. She will simply adore its design and colour and add it to her prized collection of girly things.
#7: LED USB Clock Fan
Are you thinking of an innovative gift for your friends that is very stylish in looks while being of great practical use? Then this LED clock fan is your best option. You simply plug it into your notebook or laptop, and soon, you will get a gentle breeze blowing that is very relaxing. It has a flexible neck, which lets you adjust the direction of the breeze. It also comes with a real-time clock display, which is an added attraction.
#8: Multitool Pen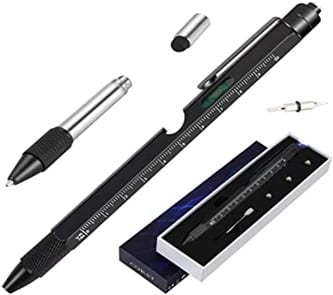 This handy multifunctional kit performs many tasks and can be used as a screwdriver, for writing, opening bottles, and also as an LED flashlight. It is the perfect gift option for occasions like Father's Day. It is anti-slip due to its threaded design and made of high-quality aluminium that makes it very durable.
#9: LED Flashlight Gloves
This is very practical when it comes to $20 gift ideas and is sure to receive appreciation. The light is powerful and allows you to perform your tasks like repairing, sewing, or walking pets easily at night. Moreover, it has Velcro straps that stretch to fit any size and lets you move your fingers without difficulty. It is undoubtedly one of the ultimate gifts under $20 you can buy.
#10: Rechargeable Hand Warmers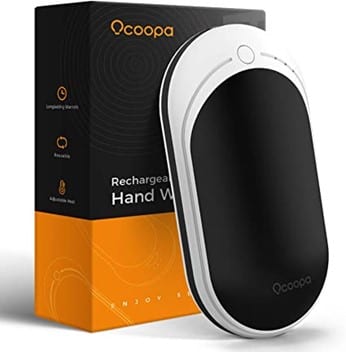 Your friends will surely appreciate your thoughtfulness and remember you during the cold winters when they feel the need to warm their hands. The device has an LED display that shows the temperature and lets you choose the temperature you want. It is small and convenient, letting you carry it easily anywhere you want. It charges up fully within two to three hours, thanks to its 6400 mAh battery.
#11: Universal Socket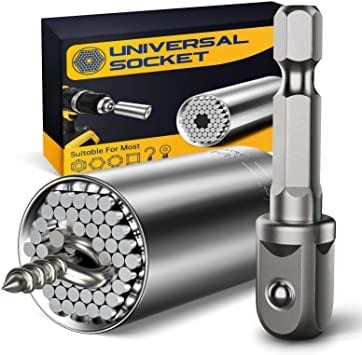 It is a nice gift option to give your Dad on his birthday. It has a unique honeycomb design, and its socket adapts itself to any shape easily. It is a handy tool for carpentry tasks, repairs, or household maintenance work and lets you unscrew any bolt with ease. It saves cost and time during your DIY projects since you do not have to keep changing sockets.
#12: Scented Candle Gift Set
It is a wonderful, eco-friendly gift to give your friend on her birthday and conveniently fits within the $20 gift ideas category. The candles come in three colours and have distinctive fragrances like jasmine and cherry blossom. The candles burn evenly and do not pollute the atmosphere. The wicks used are lead-free, and the candles made from soy wax do not cause allergies.
#13: Magnetic Pick-up Tool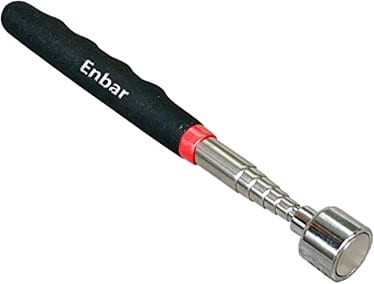 This cool gadget is ideal for gifting the men in your life, be it your father, brother, or your best buddy. Its energy-saving LED lights illuminate the hard-to-reach areas and let you pick up nails, nuts, screws, or bolts easily. Its neck is highly flexible, allowing you to adjust the angle and height. The powerful magnetic pick-up tool is excellent for attracting fallen metal parts.
#14: Microfiber Beach Towel
This towel, with its stunning design, is very adorable and will attract a lot of attention on the beach. Being super absorbent, the towel dries quickly, and that is one of its plus points. It is versatile, with options like using it for exercising, yoga, or swimming. The polyester microfiber fabric makes it very durable, and its extra-large size allows you to cover your body entirely.
#15: Stainless Steel Vacuum Insulated Travel Mug
This travel mug is perfect for gifting those friends who love travelling and are always into activities like camping and hiking. The mug lets you maintain the temperature of hot drinks for up to 3 hours and cold drinks for as long as nine hours. It is made from high-quality stainless steel and is rust-proof, BPA, and lead-free.
All these amazing $20 Gift Ideas are affordable and unique while being practically useful. Its as easy as selecting a gift that you feel suits the personality of your gift recipient and it is bound to be greatly received.
this is a contributed article