With school holidays nearing closer, it's time to consider activities and getaways for the family. For Aussies, and those visiting the land down under, a family cruise could be the ideal way to spend time together exploring, having fun, and relaxing. With things like cooking, cleaning, and entertainment all taken care of, it means you'll get a holiday on your family holiday, too!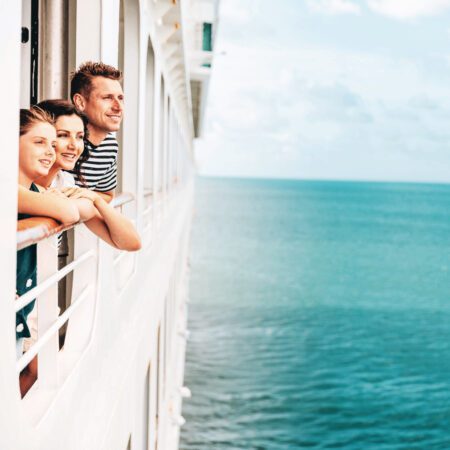 P&O Cruises has been taking Aussies on cruises since 1932, and with a range of family-friendly facilities, they're a fabulous option for a family cruise. And, they're cost-efficient yet they feel oh-so-relaxing, and together you get to discover so many destinations in one. Below are more reasons why this kind of holiday is ideal for families, and listed are the best Australian family cruise destinations for you to look into.
Once you've booked one of the best cruises for families with P&O, you'll be able to cruise into holiday mode effortlessly, as the travel itinerary is already taken care of. Expect to make lasting memories with all of the unforgettable experiences both onboard and on shore – an idyllic way to do a family holiday.
Why Choose a Family Cruise?
A family cruise has so much to offer. Each member of your family will revel in a range of diverse activities. P&O Cruises offer four different age-specific Kids Clubs, kid-friendly entertainment, and shore tours suitable for all ages. While the kids are being entertained, it's time for the parents to relax, be it by reading a book on the deck, shopping, or lounging by the pool in the child-free Oasis. The whole family will be in their element on any one of P&O's Australian family cruises.
Cruises make for a convenient way to visit multiple destinations in bigger groups, especially for groups with kids. With a family cruise deal, all the planning is sorted from the get-go, so it's a stress-free holiday from the moment you book. You won't have to worry about airports, transfers, transits, and packing and unpacking in between destinations.
Put simply, on a family cruise holiday, you'll have more time to relax. Think of all the holidays you spent organising entertainment, cooking, and cleaning up. On a cruise, all of this is taken care of, so parents can sit back, relax, and spend quality time with their loved ones. And, the all-inclusive aspect of it takes away the burden of deciding where to eat or what activities to do, avoiding nasty financial surprises with the majority of the cruise being paid for ahead of time before stepping foot onboard.
The Best Australian Family Cruises
Australia and its coastlines have a lot to offer, so it's natural to have a hard time choosing the best cruise for your family. So, here we've simplified each cruise's major draw cards to help you narrow it down:
#1: Tangalooma – Moreton Island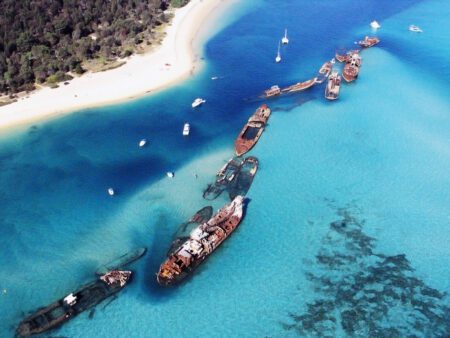 The perfect destination for families looking for a short getaway trip to relax, this cruise will have you experiencing the magic of Tangalooma Island Resort, while offering heaps of fun activities onboard. Being one of P&O's popular Short Breaks, it's a really fast way to slow down to refresh the whole family.
#2: Cairns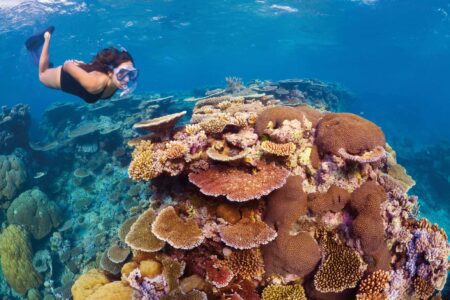 Also for nature lovers who love endless sunshine, Cairns is a slice of paradise. Explore the Great Barrier Reef, the picturesque beaches, and the most luscious rainforest near Cairns.
#3: Kangaroo Island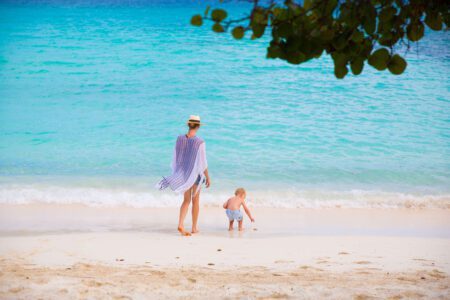 This place is full of surprises. Children love spotting sea lions, kangaroos, and platypuses, and adults have plenty of opportunities to unwind. This charming island off the South Australian mainland will get you close to nature and wildlife, and provide your family with a truly unique experience.
With all of this in mind, it's time to choose one of the Australian cruise destinations for families that's just right for you over the next school holidays.
this is a contributed article