There are many things to love about Sydney, but one of its best attributes is the array of bars and pubs dotted around the city. It's a haven for beer drinkers, cocktail lovers and wine connoisseurs. You're spoilt for choice here, which is why we're picking out the five best pubs in Sydney for you to visit!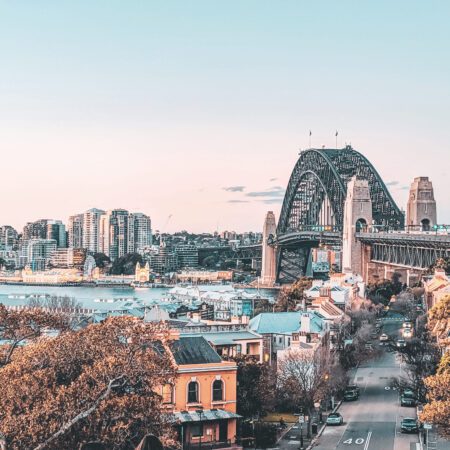 5 Best Pubs in Sydney To Visit
#1: The Crix (The Cricketer's Arms)
The locals refer to this place as The Crix, though the sign out front will say The Cricketer's Arms. It's one of those pubs you love to be in. There's a local feel to it with regulars in there all the time. The drinks are great, the pub food is tasty and it's a great place to go for live entertainment in Sydney with regular DJ nights on the weekends. 
#2: The Baxter Inn
Located on Clarence Street just next to the SEA Life Sydney Aquarium and Sydney Tower Eye, The Baxter Inn is a favourite among locals and tourists alike. It's a unique pub that almost looks like a classic American speakeasy. There are so many drinks to pick from here as the shelves behind the bar are lined with spirits. Whisky is probably the main thing to try, but this pub has become famous in recent times for its delightful pretzel snacks. 
#3: Harbour View Hotel
The Harbour View Hotel is perfectly positioned on the harbour and offers stunning views across the bay. There's a rooftop bar here that's perfect at night, but there are loads of rooms inside too if you fancy some quieter drinks. Live sports are shown on TV here all the time and it stocks some of the tastiest Aussie beers and wines you'll find. If you're interested in a pub with some high-class food options, the menu here is very decadent and exceeds your pub grub expectations. 
#4: The Lord Nelson Brewery Hotel
Did you know that this was one of the original brewpubs in the city? It's been around for 200 years now, serving locals and tourists every day. It's a bistro bar with a wonderful atmosphere and a stunning pub menu. Inside, it's a stunning place with amazing decor and barrels of ale hanging from the ceiling. Speaking of which, it still brews ale on site, so it's well worth trying a pint or two and revelling in the fresh stuff. 
#5: The Vic On The Park
The Vic On The Park is located right next to Enmore Park in Sydney. It's a unique bar with a huge outside deck and loads of local beers. One standout feature is that it has its own basketball court. Pretty cool if you fancy letting off some steam while you drink! This is a dog-friendly pub too, so there are loads of furry friends for you to stroke and enjoy. It's very much a local pub filled with local people, which makes it feel a tad more authentic. 
Honestly, there are plenty of other fantastic Sydney pubs that didn't make our list. The five we've listed are great starting points to help you experience the city and learn more about the local culture.
this is a contributed article