Motivating your children to do their best is a lot of parenting and teaching them about how to work hard to achieve their goals. Unfortunately, lifestyle choices can get in the way of your childs performance – whether they're motivated by habits at home or from friends at school.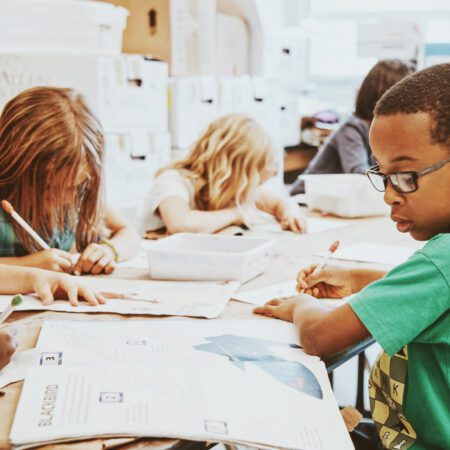 To help you learn about the signs to watch for in your children, this independent girls school in London has shared the key ways lifestyle choices affect your child's performance in school.
disclosure: this is a partnered post
Good Influences at Home
Even a bad nights sleep can affect a child's performance during the day at school. If there are a number of bad influences around your child's life like poor diet, a varied sleeping pattern and lack of sleep – it can make a huge difference to their studies and the childs performance at school.
Sometimes the slight slip up in their school work can mean a slippery slope into poor habits that can be detrimental to how well their future exam results could be. It's important to nip any poor lifestyle choices in the bud as early as possible.  Lead my example and be a positive influence to your child's lifestyle choices at home.
Relationships with Family & Friends
A child's relationships with friends, family and their teachers can sometimes mean that there's a disconnect between their learning and how they speak to others. It can mean that the skills they develop in school are hindered as a result.
To reduce this risk, keep an eye on your child's stress levels and ask regularly how they're performing in school. Maintaining a positive relationship with your child will encourage them to be more motivated and focused during school time.
Maintain Regular Exercise
Keeping a level head and the ability to manage stress is often the key to success for a lot of children during school time.  However, it can be difficult to sometimes not be overwhelmed for some children for a number of reasons. To help alleviate these risks, make sure your child does regular exercise, whether it's playing on a scooter, going for a walk in the park or practicing on their new bike.
The great outdoors is a great mental stimulant for kids and allows them to take a break away from hard school work and prepare them for the next day.
Bonus Tip: Consider Sending Younger Children To Day Care
While this tip is too late for your school-going children, it's not too late for your toddler. Set them up for a successful career at school by allowing them to attend a day care centre. Day care centres provide a structured environment where children learn to interact and cooperate with their peers and gain independence and confidence. They also offer educational programs to prepare children for their future academic careers. So, if you have the means, consider sending your toddler to day care and start improving their school performance from a young age.
We hope this post detailing the key ways lifestyle choices can affect your childs performance in school has been information.  And we trust that it has been useful to demonstrate how you can manage home life so kids can achieve great results at school and beyond.
this is a contributed article