Spending time outside allows children to learn through play and exploration, whilst developing an appreciation and respect for nature. Natural environments provide unique opportunities for exploring and taking risks which builds a child's confidence and encourages them to be more resourceful and inquisitive. Outdoor learning activities for kids supports a holistic approach to child development, not only reinforcing classroom-learned knowledge, but helping to develop emotional intelligence and important life skills.
With that in mind, I have teamed up with an independent school in Somerset who have recommended 5 great outdoor learning activities for kids which you can try.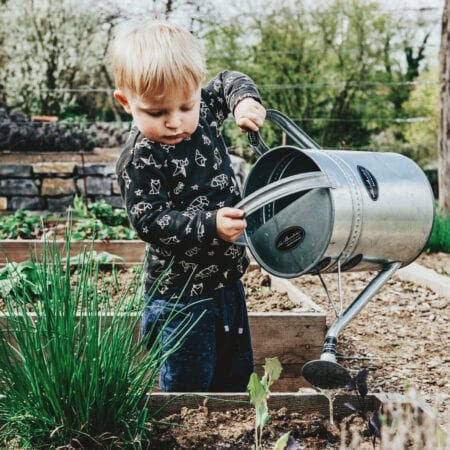 disclosure: this is a partnered post
#1: Al Fresco Art
Outdoor art projects allow children to draw inspiration from their surroundings and incorporate natural materials into their work. There are plenty of ways to explore art outdoors, from using sticks and leaves to create interesting sculptures or using paper and pencils to trace interesting shadows they spot. Children won't have to worry about making a mess as they might do indoors, so will be free to unleash their imagination.
#2: Grow Something
Gardening is a great way to teach plant science whilst connecting children to the natural world. Your child will be mesmerised to see the tiny seeds they plant eventually sprouting to life. You can teach them about the process of photosynthesis to explain how the plant gets its energy to survive. You could also plant seeds in clear containers so children can see the root networks that form beneath the soil.
#3: Visit A Farm
Taking a trip to a children's farm or rural attraction is another one of the fantastic outdoor learning activities for kids. Your child will get the opportunity to get up close and personal with farm animals, perhaps even getting the chance to participate in the feeding and care of the animals they meet. They will love interacting with animals they may not otherwise come across. Children can also develop their knowledge about how farms play a role in our lives, learning where eggs, milk and wool come from.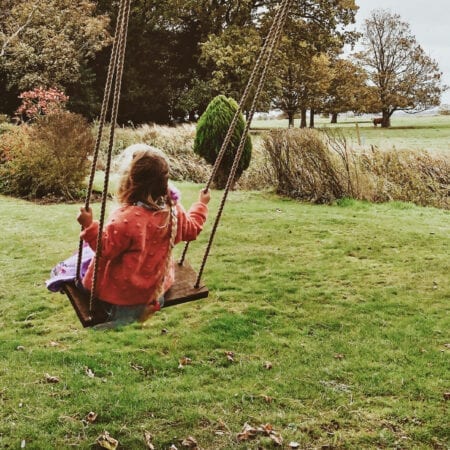 #4: Multiplication Hopscotch
If you want to help your child learn their timetables, multiplication hopscotch is a way to make practicing maths a little more fun. With chalk, draw out squares with numbers 1-10 inside. Have your child start on number 1 and then you shout out a number, your child has to multiply the number called by 1. If they're correct, they can move on to number 2. They then continue down the hopscotch all the way to 10. You could make it more competitive by timing them to see if they can get faster each time.
#5: Take A Walk
Taking a stroll in the great outdoors is a way to get some fresh air whilst soaking up the sights and sounds of nature. Your family walk needs no agenda, simply experiencing the natural world will encourage your child to appreciate nature and be inquisitive about their surroundings. A country park or woodland walk gives children free reign to use their imaginations and unearth their inner explorer as they attempt to climb trees or hop across steppingstones over a stream. You could encourage them to look out for interesting leaves to use in art projects or try and spot wildlife or interesting plants.
We hope this blog post with easy outdoor learning activities for kids has provided you with the inspiration and knowledge you need to entertain your children outside.  There are a wealth of added benefits for these types of activities and they can be fun for the entire family.  Be sure to let us know what your favorite outdoor learning activities for kids are.
this is a contributed article