Blessed with beautiful islands, crystal clear waters, and some of the prettiest towns, Greece with kids is a perfect destination for a luxurious family holiday. You and your little ones will have plenty of historical sites to explore. Then there are the beaches that cater to families and pretty villages that are a joy to wander around.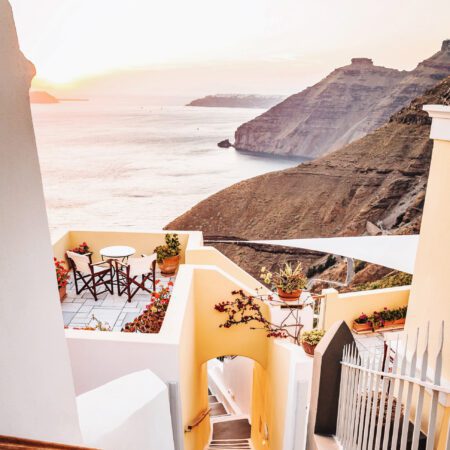 Bearing all of that mind and to provide you with some inspiration and wanderlust, here are five incredible places to visit in Greece with kids.
5 Incredible Places to Visit in Greece with Kids
#1: Athens
Athens can be a great getaway for families with children. Many of the city's museums and historical sites offer plenty to entertain kids of all ages. And then there are the beautiful parks and seaside which are great places for relaxing after a few days of sightseeing.
Make sure you visit popular sites like the Acropolis Museum and the Parthenon whilst in Athens. Take time to explore the pretty villages, visit flea markets, and dine at tavernas – there is something for everyone!
#2: Paros 
Paros is a beautiful Greek island in the Aegean Sea best known for its beautiful beaches and charming villages. Families with kids will have plenty of things to do here. But one of the main reasons many would come here is for the beaches. Home to more than 35 beaches, Paros is a paradise for beach lovers.
Families will also have fun exploring Naousa, the most popular village on the island. Its cobblestone streets are filled with cosy cafes, fantastic restaurants and bars, whitewashed houses, and excellent Paros villas. For families with kids there is an abundance of family-friendly villas on the island of Paros for you to enjoy.
#3: Mykonos
Due to its reputation as a party island, Mykonos is not often seen as a destination for families with kids. However, the island has beautiful beaches, great museums, and a relaxed vibe that your kids will surely love.
Head to Platys Gialos, a wide-open bay with a small harbour where you can take a boat and visit family-friendly beaches. When you've already had your fill of beautiful beaches, explore the Mykonos town. Your little ones will love running around its pretty cobbled streets and checking out the ice cream stalls.
#4: Santorini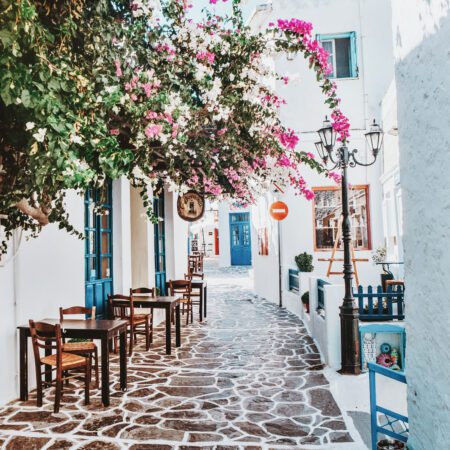 Even though Santorini is a popular honeymoon destination, it's still a perfectly nice place to visit for families with kids on any number of Greek vacation packages on offer. Your active little kids will love exploring the caldera on a boat tour, swimming in the hot springs, and exploring the beautiful town of Oia.
Enjoy a scenic ride on a cable car connecting the port to the town of Thira. The views are truly spectacular, something that your kids will remember for the rest of their lives! Then head to Amoudi Bay to swim with your little kids. This is a protected area close to Oia but far from the hustle and bustle, and the water is safe enough for your kids to swim at.
#5: Olympia 
The Archaeological Site of Olympia is a must for families with curious little kids who want to learn more about Greek history. Founded in the 8th Century BC, this is where the original Olympic Games were held. Its extensive ruins feature a stadium, athletic training areas, and temples dedicated to Greek gods Zeus and Hera. To make the most of your visit, consider booking a guided tour of ancient Greece.
So there you have it – 5 fantastic places to visit in Greece with Kids! Which one is at the top of your list?
Author: Penny Martinelli