Whilst the holiday season can be overwhelming, it can also be a wonderful time to celebrate with your family and your kids. This is a time of the year that will possibly bring you a host of fun gatherings as you spend time with the kids and friends. Though the exciting times can also turn to a time of stress. Your kids may have to try new foods, deal with changed schedules and meet with strange aunts and cousins, which may be sofrightening and confusing for the children.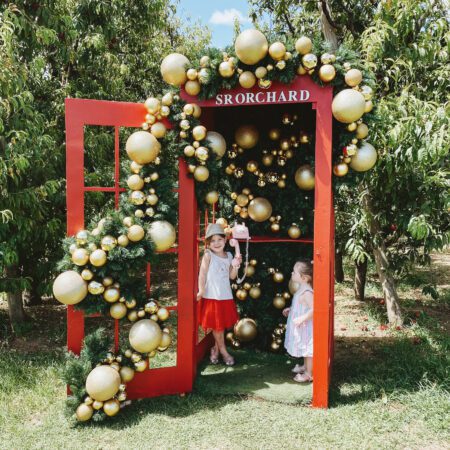 So, how do you ensure you have happy kids at Christmas? Here are 5 top tips on how you can ensure your kids stay happy during the holiday season. 
disclosure: this is a partnered post
#1: Buy Your Kids New Clothes
One of the items that will keep your kids happy during the holiday and festive season is new clothes and shoes. However, before you buy your kids' clothes, you have to consider how long the clothes will last and how many times the kids will put them on, wash and wear them before you need to replace them. One type of clothing option you can consider buying for your kids during this festive season is organic baby clothes that are usually very durable and affordable. 
#2: Keep The Family Well Fed
This may seem very ordinary and an obvious thing to say, but it is essential for maintaining happy kids at Christmas.  Ensure your kids are eating breakfast, lunch, and supper at reasonable intervals. You can also consider eating healthy snacks such as fruits and vegetables between meals. In cases where you are expecting new foods to be served that your kids are not familiar with, feed your kids ahead of the meal to help them behave well. 
#3: Go For A Family Trip
The holidays are as good excuse as any to enjoy a family vacation. The trip will help to reduce stress for your whole family and help promote family bonding through shared life experiences beyond the usual routine. In addition, the travel will help you have plenty of time together after the busy work and school schedules.  Enjoy things such as family board games and special meals or outings together. 
#4: Ensure The Kids Have Enough Sleep
Sleep is essential in ensuring the kids stay healthy and fit, guaranteeing their happiness throughout the holiday season. With the busy schedules throughout the year, you regularly have to wake up very early and go to sleep late in the night. Try as much as possible to preserve the sleeping time for your kids to avoid having cranky kids.  We all know that is never much fun for anyone. 
#5: Stay Respectful For Your Kids
Be mindful of your children's needs as they have a lot of excitement and new experiences during the festive period. Plan ahead where possible for potential issues and ensure all their needs are respected, including saying no to what they are uncomfortable doing.  It is important that they always feel safe, can relax and enjoy themselves. 
We hope these tips mentioned above will help you keep your kids happy and healthy during the festive season. Happy holidays everyone!
this is a contributed article