The hidden gems of Hobart, Tasmania are like no other in this world. The city is known for its stunning natural beauty, with Mount Wellington providing a spectacular backdrop to the city skyline. Moreover, there are a plethora of activities to do in Hobart – from exploring its vibrant waterfront area to visiting its many museums and galleries.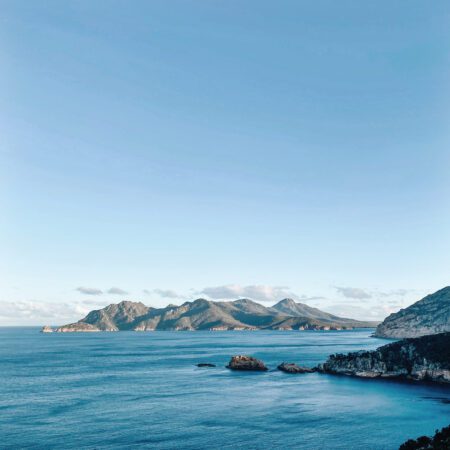 If you are a traveller interested in exploring this destination, it is recommended to identify the best Hobart accomodation and book your flight in advance. The city offers a range of activities both indoors and out, such as hiking, mountain biking and kayaking. With its unique culture and history, Hobart is an ideal destination for an unforgettable holiday experience.
Hidden Gems of Hobart
Unveiling Magical Views From Hobart's Highest Points
Hobart is a location that every traveller visiting Australia should consider on their itinerary. However, numerous seasoned holidaymakers are visiting Tasmania purposely and circumventing the mainland entirely, perhaps due to Tasmania being Australia's most mountainous state. From Hobart's highest points, visitors can appreciate some of the most spectacular panoramas in the region. The optimal means of experiencing these vistas is to hike up one of Hobart's many mountains; Mount Wellington is one of the most popular spots for hikers and offers stunning views from its summit. Moreover, Mount Nelson offers an observation deck providing 360-degree views of Hobart and the surrounding areas.
Additionally, another great place to begin your sightseeing journey is Mount Wellington National Park where there are innumerable trails to explore and admire the beauty of nature. For those seeking something infinitely more adventurous, consider heading to Mount Field National Park. Here, visitors can join guided tours or outdoor activities (such as abseiling and rock climbing). Regardless of your individual preferences, there are a myriad of ways to witness the magical views from Hobart's highest points.
Enjoying Unique Cultural Experiences In Hobart
Hobart is an excellent destination for those seeking unique cultural experiences. From the Tasmanian Museum and Art Gallery (which houses an impressive collection of global artefacts) to the Salamanca Market (where you can purchase handmade crafts and local produce), there are countless opportunities to explore the city's rich culture. For a truly unique experience, take a tour of MONA (Museum of Old and New Art), Australia's largest privately-owned museum – here, visitors can explore contemporary art installations and ancient relics.
If you are seeking something more traditional in nature, consider visiting one of Hobart's numerous galleries or relaxing at a show at the Theatre Royal. Moreover, the cultural calendar is packed with festivals throughout the year that celebrate Hobart's diverse culture, such as Dark Mofo in June and Taste of Tasmania in December.
Seeing The Unexpected Sights Of Hobart's Waterfront
Hobart's waterfront is a terrific locale to explore and discover unexpected sights. Begin your journey at the Salamanca Market, where you can find an array of local produce, handmade crafts and other unique items. From there, take a stroll along the harbour and admire the stunning views of Mount Wellington in the distance. As you continue your walk, you will undoubtedly encounter interesting sculptures and art installations.
In addition, it is recommended to take a pause at Battery Point for some delicious seafood dishes or take a boat ride around the harbour for an alternative view of the city. For those looking for some culture, numerous museums and galleries are located nearby.
Final Thoughts …
The hidden gems of Hobart … the city is undoubtedly full of them. And exploring each and every one can be an incredibly rewarding experience. From the stunning views of Mount Wellington to the vibrant culture of Salamanca Place, there is something for everyone in this beautiful yet arguably underrated city.
this is a contributed article