Hobbies for children are beneficial for so many different reasons. They provide an opportunity for youngsters to learn about themselves and what they are capable of, whilst also developing a range of key skills. Some hobbies can lead to a lifelong interest or even a possible career.
A child who is interested in coding and technology might end up working at a web design agency or creating video games. A child who enjoys fossil hunting and collecting shells and rocks may grow up to be a geologist.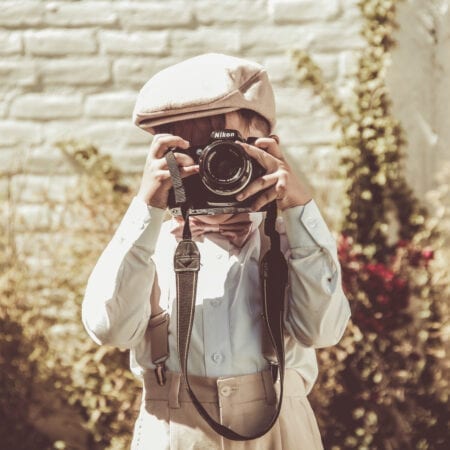 With that said, it's important for parents to encourage their children to pursue a hobby, and sometimes it's worth thinking outside the box for something that's a little more unique and interesting. Here are some ideas for hobbies for children from a prep school in Buckingham to get you started.
disclosure: this is a partnered post
#1: Photography
Children tend to be super tech savvy from a young age, so finding a hobby that involves technology might be a good fit for them. Photography is a good option because it will help your child start to look at things in a different light and appreciate beauty in new ways. If they already have a smartphone then they could just use that to begin with, and if they persevere you could consider investing in a proper camera and all the other equipment.
#2: Gardening 
Getting started with gardening is fairly simple, especially if you already have most of the necessary tools in your garden shed. You'll probably find a vegetable starter seed kit at your local garden centre, so this is a good place to begin. Most kids love to get their hands dirty and explore the great outdoors, so gardening is a great opportunity for them to do just that! They will learn about the processes of living things and develop skills such as patience and perseverance.
#3: Crocheting 
Learning to crochet will keep your child busy for a long time. It will help strengthen their fine motor skills and once they complete a project, it will leave them feeling proud of their achievement. They can start off with an easy pattern, like a scarf and then move onto more challenging projects once they're more confident. They can even give their crocheted items as gifts.
#4: Collecting 
There are so many things that people can collect, from coins and stamps to rocks and shells. Collecting is one of the fantastic hobbies for children.  Its great for improving a child's cognitive skills of categorising and spotting differences between objects.
#5: Volunteering 
Encourage your child to give back to the community by taking part in some kind of volunteer work. For instance, they could help out at a local care home or animal shelter. This is a great opportunity for children to learn about the hardships of others, helping them become more empathetic and perhaps even more appreciative of what they have.
Of course, these are just a few ideas, there are hundreds of other options when it comes to hobbies for children. Just make sure they get involved with something that actually interests them, rather than something that you would like them to do.  This will ensure that it is a meaningful experience and something that keeps them engaged for a long period.
What hobbies do your children partake in, or what did you do yourself as a child?
this is a contributed article