Just a few years ago, almost three years ago to be precise, United Kingdom officially approved Brexit which, as its own name points out, led to the country leaving the European Union. Since then, many rules have been changed and these not only affect residents, but also tourists who want to visit London.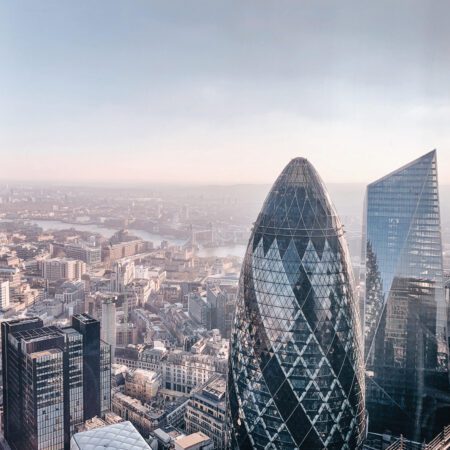 This measure, as it has been introduced previously, has changed the way in which the country works. In fact, it has had political, economical and social consequences. In the same way, travel policies have changed, due to the fact that this State does not take part in the European Union anymore. 
Even with all these changes, many people opt for travelling to one of the most emblematic and beautiful cities in the world, London. So, in order to visit London you have to follow several tips that will make it an unforgettable experience. That is why, below, we are going to discuss all those things you need to know to travel to the United Kingdom.
Everything You Need To Know To Visit London
Passports Are Compulsory
Firstly, since you want to avoid having travel problems, it is essential to know that you must have a passport in order to enter the country. This, as it can be proved on webpages such as that of the Ministry of Foreign Affairs and Cooperation, is a new measure that has been introduced for Europeans after Brexit.
In addition, tourists should be aware that their passports must be valid during the whole trip. In other words, if this document is going to expire during the stay, the person may have to face different legal problems or complications. Thus, it is essential to remember this one  and only requirement. 
Speak The Language
When you are travelling anywhere in the world, having a bit of knowledge of the language is important, although not essential. English, as everyone knows, is the current lingua franca. That is to say, it is the bridge language that everyone is supposed to know or, at least, should know. Therefore, having a minimum knowledge to be able to communicate and ask questions in case there are doubts or problems makes the trip much easier. 
In case it is too late to learn the language, there are many other alternatives explained in other blogs, such as the blog Love my Senses where you can find any kind of information. In the same sense, there are also automatic translators, such as Google Translate, that have made great advances and can be very useful. 
Interesting Sites
London is a multicultural and huge city which has lots of different tourist attractions and activities that catch the attention of anyone. However, if you are traveling there only for a few days, you must know which are the essential tourist sites to see. 
Big Ben
This is the most famous clock around the world. Nevertheless, there are many people who do not know that it is located in the Elizabeth Tower. In this sense, Big Ben only refers to the bell of the tower.
Next to it, there is one of the most amazing attractions and another must-see, Westminster Palace, which consists of the House of Lords and the House of Commons. The main functions of these are to oversee what the government does and to create laws.
London Eye
This was built up during the year 2000 in order to celebrate the millennium. Firstly, it was set up as something temporary, that is, that in a few years it would be removed. However, due to its great success, they decided to leave it. 
In fact, it can be considered one of the most iconic tourist attractions of the city. From the top, you can see panoramic views of the city which are very difficult to explain. The feeling you get once you are at the top is so incredible.
Hyde Park
If you are thinking about going on a picnic or a boat ride, this is the ideal place. It is a huge park where you can see different types of animals, such as ducks. It also has different emblematic statues, such as the Peter Pan one. During the summer, lots of fantastic music festivals are also held in Hyde Park.
British Museum
It is the most famous museum of the city, as well as one of the most important. It has a large amount of information and historical artworks that are arranged chronologically floor by floor. 
Buckingham Palace
Buckingham Palace is the most distinguished palace in the city and, even more so, with the recent death of the well-known Queen of England, Elizabeth II. It has 775 rooms and it is used for State visits, banquets, investitures and official parties. 
Accommodation
Accommodation is one of the most expensive things you are going to find when you visit London. You can find all types of accommodation types from hotels, some of which are green hotels, to shared rooms or you even have the chance of being a guest in a local family. 
Regarding the hotels, the most emblematic ones, and also the most expensive, are the Park Grand London Hyde Park, the Royal Lancaster London and the Park Plaza Westminster Bridge London. If you have the means to spend your vacation in them, it is recommended you should book well in advance as, due to their popularity, they tend to be quite full. In addition, they are all green hotels, with very good facilities and excellent service. 
As far as shared rooms are concerned, it can be said that this is a very common practice. There are apartments, such as those that can be rented through Airbnb, which are very comfortable and cozy. The only thing that you have to bear in mind is that, on many occasions, these may be shared with strangers.
Last but not least, being a guest in a host family is one of the best options. The reasons are that this is usually the cheapest alternative, and you can take advantage of it by learning from a local. 
In conclusion, traveling is always a wonderful experience and if you want to visit London, you will not be disappointed! However, it is true that you have to take into account all the aspects mentioned above, both the requirements, the language, the culture and the information that helps to make the trip more enjoyable. Safe travels!
this is a contributed article