Have you ever heard of a birth doula?  I must admit, I hadn't heard the term until I was pregnant and was starting to think about giving birth.   So what is a birth doula and do you need one?  Well, let me introduce you to Rosie from The Richmond Doula.  Recently, I had a great chat with Rosie about all things birth doula and am pleased to be able to share her wonderful insights with you below.  So, lets go!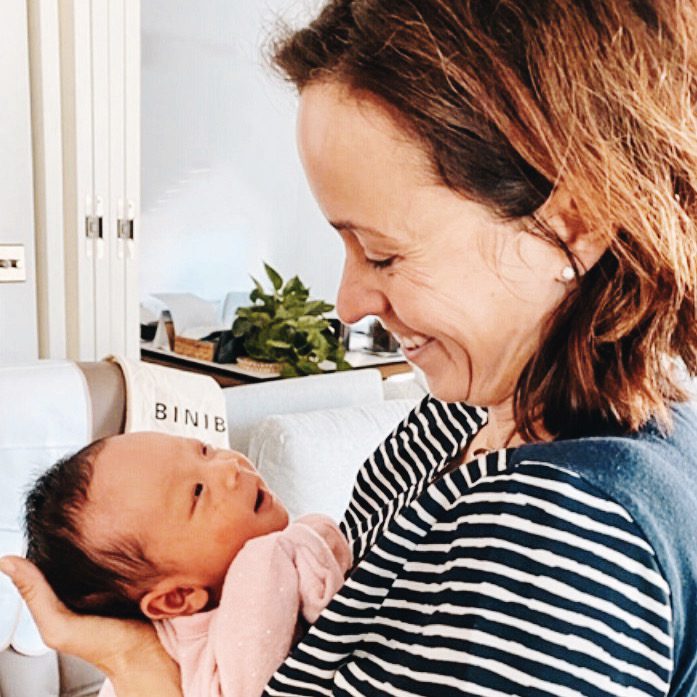 Hi Rosie, thank you for taking the time to speak with me. So, can you please help explain to me what a birth doula is?
A birth doula helps give calm reassuring support through pregnancy and during the birth of your baby, navigating your journey with you. Whilst we are not there in a medical capacity, we provide and signpost information for you to make informed decisions, so you are in control of what you allow to happen in the birth of your baby.
Why should expectant mothers consider a birth doula?
Your birth experience stays with you forever – so make it a positive one!
The birth of your baby is up there with the most important day of your life.  If you think about the planning and financial outlay that goes to your wedding day, this day is up there with it in terms of importance and definitely deserves to be treated as such.
A doula's role is also to support the partners, so they can be the best they can be on this very important day.
What are the benefits of a birth doula and what do they do during a birth?
We hold your hand and help you navigate your birth journey.  During your baby's birth we support you at home and then going into hospital with you at that right time.  I also teach Hypnobirthing so can support you to learn those techniques prior to your due date.
What I provide depends entirely on you on the day, but we are in tune to provide the exact support you need.
Whether that be hands on in the form of a back massage and comfort measures, or simply being there to give you calm reassurance and confidence so you feel safe to let go.  I can even be your advocate in dealing with the hospital.
The list of what we do is non-exhaustive, but it is always exactly what you need as we have built up the relationship over time. Women are more likely to have a positive birth experience when accompanied by a birth doula.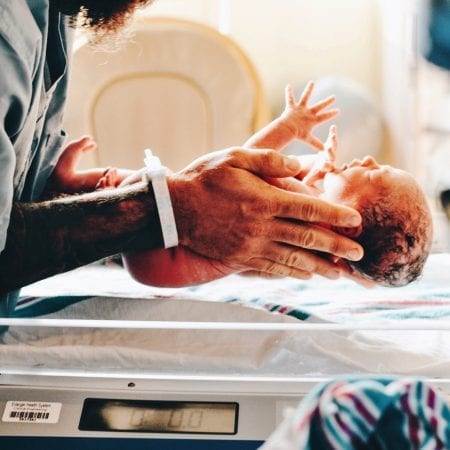 May you please explain to me what the difference is between a midwife and a birth doula? Can a doula deliver a baby?
A midwife is there in a medical capacity whereas a birth doula is there as an emotional and physical support and we dove-tail together. Whilst we have excellent medical knowledge, we are not there to take the place of midwives.
Does a birth doula provide any type of birthing classes / support before the birth? 
I provide 3-4 antenatal sessions, which include Hypnobirthing training in the 3rd trimester.  This also allows me to get to know you and how best to support you. I like to get women to the point of thinking 'I'm excited and I can't wait to meet my baby!'
And what sort of follow-up treatment can parents expect post birth?
Afterwards I visit you at home and we talk about your baby's birth.  I'm also there to support and signpost for a few weeks after the birth to make sure you get off to a good start.  Those early weeks can be hard and having someone on the phone or physically there to support you can make all the difference.
If you could give expectant mums one piece of advice before giving birth, what would it be?
To get informed! Do not leave this to chance. You want to avoid being a spectator in your baby's birth and be in control.  I firmly believe that over 80% of what happens in a birth happens before you get to labour in terms of mental preparation. If babies throw you a curveball, it can absolutely still be an extremely positive experience if you are supported and informed.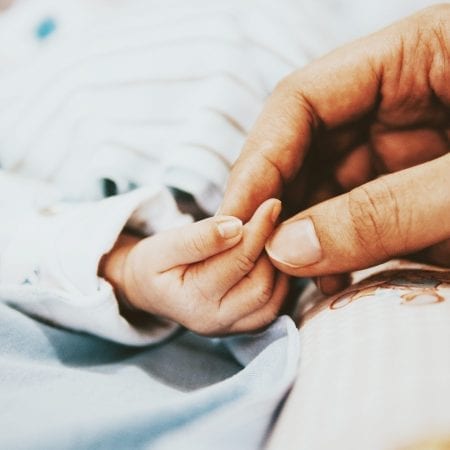 How long have you been a birth doula and why did you decide to start? What do you enjoy most about being a doula?
I have been a doula for 10 years and was drawn to becoming one after the birth of my 3 children and the birth experiences I had, using a pool and Hypnobirthing techniques. I realised that being informed and feeling supported makes all the difference in how your birth pans out and I wanted to help people achieve that.
Postnatal support in the early days can also help build good foundations going forward. I love every element of it, the supporting, the building the relationship, the being on call and even the creeping out to a birth in the very still of the night!
Finally, where can expectant parents find out more information about The Richmond Doula?
The best place to start is my website – www.therichmonddoula.co.uk or Doula UK (the organisation that regulates doulas in the UK).  However, please don't hesitate to give me a call to discuss this very important process in your life!
Rosie, thank you so much for taking the time to speak with me and providing some valuable insights into the role of a birth doula for expectant parents.  Personally I found our chat to be really informative, and I hope that soon to be parents now have the information they need to decide whether a birth doula is right for them.  Shell x
If you loved this post, Pin It!