A family road trip can be exhausting for both parents and children. If you are planning to go on a long trip, then you should take care not only to take enough food, take care of your car, but also take the necessary things for the trip. It is equally important to take care of how you are going to pass the time while you are on the road for example, educational apps for your laptop.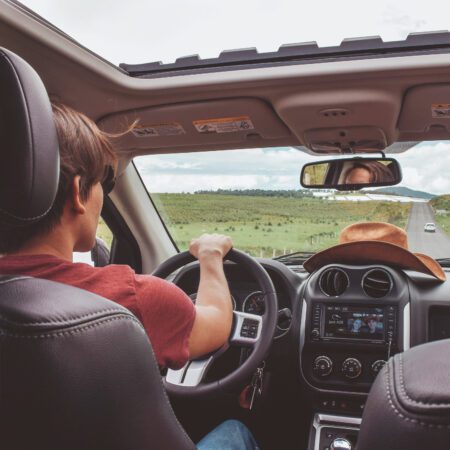 It is much easier for adults to cope with a long road trip. They can enjoy time with their family, admire the amazing scenery outside the window, or talk about everyday things. If you have ever traveled with children before, then you know that they will terrorize you from time to time with the question of when you will arrive at your destination. Thus, you should think about entertainment for children in advance.
No matter where you go, whether it's a family-friendly ski resort or camping location, if the road is long, then you can't do without a laptop or tablet. Even though many parents try to reduce screen time for kids, you can't do without the help of gadgets if you don't want your trip to turn into a nightmare.
However, screen time doesn't have to be wasted. Instead of mindless games, you can install educational apps for kids that will be not only fun but also useful. Here we will tell you about what software and applications you can install so that your children have a good time on the road.
Educational Apps For Your Laptop
Hoopla
There is nothing better than a good book that can keep you hooked for hours. By choosing an interesting story, your children may not even notice how quickly time flies on the road. Hoopla offers you some of the best entertainment as you can access your public library with just a couple of clicks. Plus, you can sync your accounts across multiple devices and view content wherever you want.
Since reading an e-book or a paper book on the road can be harmful to your child's eyesight, you may opt for audiobooks. Depending on the variety of books in your library, you may even choose books that all of your family members will enjoy listening to. why not open the world of Harry Potter for your children and your journey will be not only fascinating but also magical.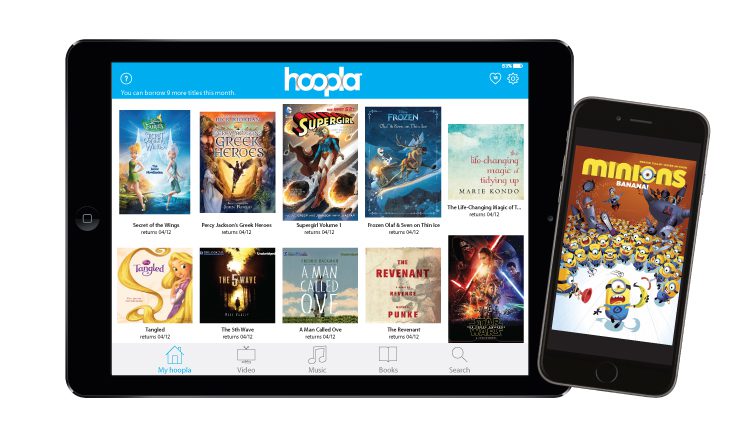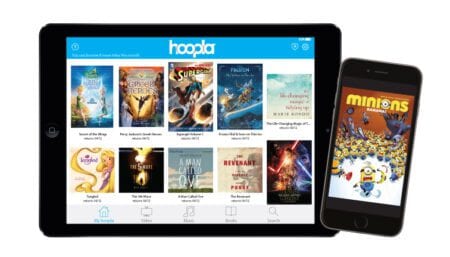 PBS KIDS Games
Not all games are meaningless and useless. Recently, more and more platforms have appeared that offer not only entertaining but also educational games for children.
PBS KIDS Games offers a huge variety of games that are aimed at a comprehensive education for your child. They are suitable for children who are either going to school soon or are in elementary school.
Such games help to develop critical thinking in children, as well as imagination and a love of exploring different things in the world. All in all, using these games while on the road can help your children improve their performance at school.
Duolingo
Learning foreign languages increases your children's chances of choosing a good and well-paid job in life. In addition, it breaks down some of the boundaries of the world, as well as the boundaries of thinking and imagination.
When traveling to a new country, learning a foreign language also helps increase cultural awareness. In this regard, Duolingo is the best language learning platform available today.
It is effective for children because language learning is not monotonous. The platform offers various activities that are aimed at enriching the vocabulary, learning grammatical structures, as well as improving the perception of a foreign language by ear.
The advantage is also that you can do it together with your children. Thus, during the journey, you can improve your communication with your children, get carried away with one activity with them, and have fun.
Screen Capture
When you're in the front seat and your kids are in the back with a laptop, it's hard to keep track of what they're doing. Instead of using learning platforms or listening to audiobooks, they can easily start playing games. Thus, it never hurts you to know what they are up to.
Screen Capture will help you with this endeavor, with which you can record any activity of your children on a laptop. In addition, you can use this tool to record cartoons or educational programs for your children. This is a great feature because, on the road, the Internet connection can be quite poor.
SoloLearn
More and more people aspire to become programmers. Today, if you know how to code, you can count on a highly-paid job. In addition, with such work, you can safely become a digital nomad and travel the world.
Many people, even in adulthood, decide to retrain in another profession. You can start learning programming even from a very young age. SoloLearn can help your children with this, which offers programming language courses for each user with different levels of experience.
You can expect to receive a personalized course tailored to your child's abilities and knowledge. On the plus side, the platform offers courses that are not just informative, but fun, so your child won't get bored.
Photomath
For many children, mathematics becomes a difficult subject. Children's interest in mathematics disappears when they are faced with difficult problems for which they cannot find answers. During your driving holidays, you will be able to help your kids to get a better understanding of mathematics.
With Photomath, you can make your kids love math. This tool helps children deal with even the most complex tasks and puzzles. Not knowing how to solve this or that problem or example, they can take a picture of the problem and receive an answer in a short period. However, along with the answer, children will receive a simple explanation of what steps they need to take to arrive at the correct answer.
Conclusion
Using a laptop on the road can be a great distraction for your kids. However, you can use the gadget not just for children to play games or watch cartoons. You can take advantage of a vast number of resources, platforms, software, and applications that are geared toward education. The above-mentioned educational apps for your laptop will help keep your kids entertained as well as benefit them.
this is a contributed article