No one can deny that gifting sweet treats is one of the best gifts you can give. Whether you prefer to send a box of chocolates or delectable candies, sweet delights make everything appealing and interesting. These treats are a symbol of love, appreciation, and celebration. They also make great gifts for any occasion, from birthdays to anniversaries. Gifting sweet treats is a delicious way to show your appreciation and love for someone special.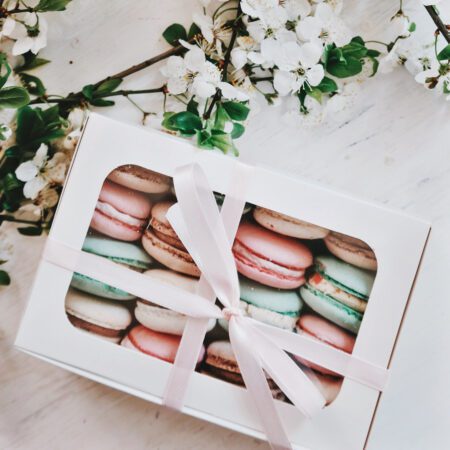 A celebration box of Brownies and Cookies can also work wonders. The collection of brownies and cookies in a single box can maximize the treat delights. There are always options available for customization to add varieties such as fudge brownies, salted caramel brownies, or chocolate chip flavors. 
The range of cookies can come with the signature recipe of chocolate chip cookies, where bakeries top up the cookies with loads of chocolate chips for a fresh taste. So, gifting someone a box of sweet treats is always a successful idea to make them happy. 
The Art of Gifting Sweet Treats
What is it about sweet surprises that make them such a special part of our lives? Apparently, we have found that exchanging and receiving treats can trigger a cascade of positive emotions in both the giver and receiver. 
As psychologists believe:
Sharing sweets creates a sense of happiness and pleasure as endorphins, the feel-good hormones, are released, contributing to the sense of happiness.
Sharing sweet delights is often considered one of the easiest and budget-friendly gift ideas that suit all types of occasions. Whether it is a birthday, an anniversary, a graduation party, or a family dinner, a celebration box of sweet treats can spread happiness all around. 
Popular Ideas Of Sweet Delights
Here we have some popular ideas that you can share or gift someone at their special moments:
A Box Of Heaven
In this idea, you can make your personal customized box that includes different types of chocolates, candies, jellies, lollies, and much more. Make the person feel special with the box of heaven that has all the favorite sweet treats.  
Bakery Delights
Pick some favorite bakery sweet items such as cookies, tarts, pies, brownies, cakes, shot-cakes, and much more. Bakery items are mostly suited the best on many occasions. These items are freshly baked in the shop with different ingredients like flour, sugar, cocoa powder, eggs, butter, and baking powder. 
Assorted Items
In this category, you can pick a variety of sweet items such as candies, cookies, and cakes. You can also find savory items like chips, nuts, and pretzels and make a combination box. These items are perfect for any occasion, whether it's a birthday party or just a random treat.
Yellow Yellow Marshmellow
Who doesn't love marshmallows? These delectable delights aren't just for kids; adults can also have some fun with marshmallows. They spread happiness and joy to everyone. People love eating marshmallows, especially when they are in great thought, doing their assignments, etc. So, gifting your loved ones a customized jar of marshmallows can simply make them happy and excited. 
The Sweetest Way to Celebrate Occasions
Throughout history, sweets have been a part of celebrations, and they have always gone hand in hand. Sweet treats are always a welcome addition to any celebration, no matter what the occasion is, such as birthdays, weddings, holidays, or important achievements in life. 
Sweets are also associated with joy and pleasure, making them the perfect treat to mark the happy moments in life. They are a reminder of the times when life was simpler and sweeter. This is why they are so popular and will always be a part of celebrations. The festive season ends with a sweet treat for family and friends.
The Cultural Prospects
There is a deep tradition of offering sweets in many cultures. Whether it's an Indian festival where mithai (sweets) are given to each other to show goodwill and joy or the Western tradition of gifting chocolates on Valentine's Day, sweets are an integral part of expressing feelings.
Sweets are thought to symbolize the sweetness of life, so giving someone a sweet is often interpreted as a sign of love and affection. This is especially true in cultures where giving and receiving sweets is seen as a sign of respect and appreciation.
It's All About the Connection
With the rise of online bakeries, people find more comfort in sending sweet delights directly from their places to their loved ones. These sweet treats also play a safe role when it comes to delivery. When you deliver a box of chocolates or cookies, you make sure that the delivery will be on-point (as there is nothing expensive inside that breaks). 
That's why people prefer to share sweet treats and surprises to show a symbol of love and appreciation, and they make the recipient feel appreciated and loved. 
We have seen a huge range of exotic tastes and innovative presentation techniques in the world of sweet surprises over the last few years. At those times when COVID-19 hit the world, people used online ways to remember each other special moments by sharing sweet treats. 
Conclusion
Remember, sweet delights are one of the easiest gift options you can find for anyone. Whether it is for a kid or an adult, everyone loves sweet surprises. They come with a sense of nostalgia and can even evoke emotions of joy. They are often small and relatively inexpensive, which makes them a great choice for a gift. However, you don't need to use special cutlery to eat these sweet delights, as they are always ready to eat right away, which is a bonus.
this is a contributed article